Pics from Goat Sanctuary on recent ramble (June 2019)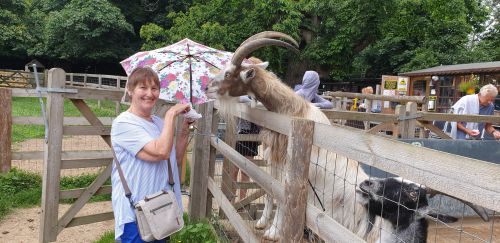 Lorna with Goat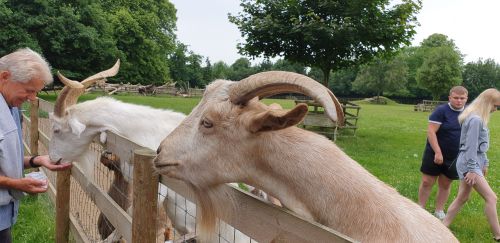 Ken with Goat (Ken is on the left!!!)
Pictures from Warners Littlecote Holiday in May (thanks to John Williams)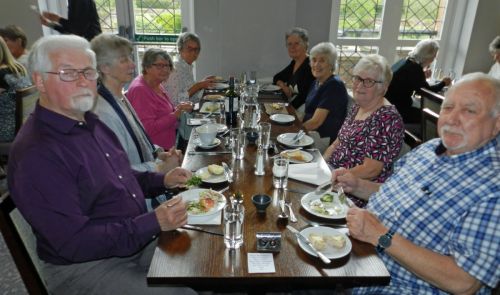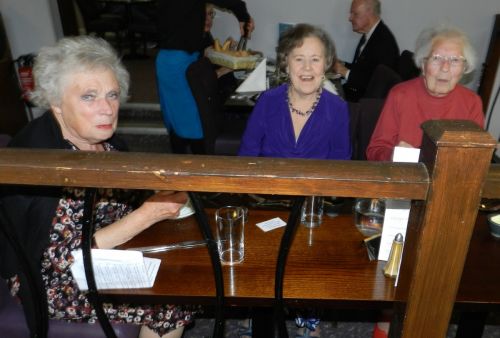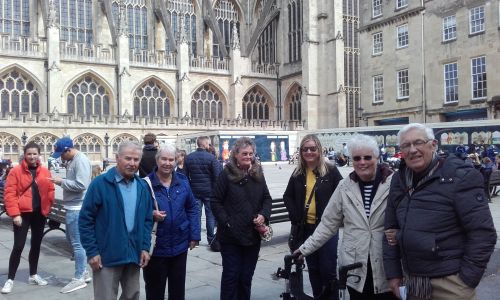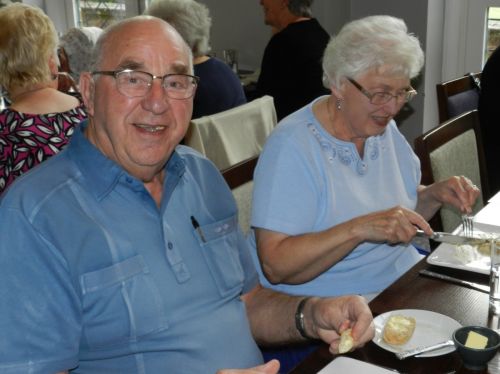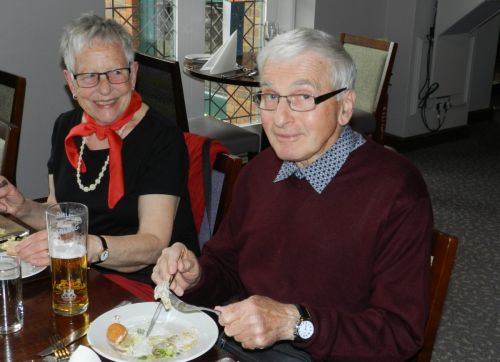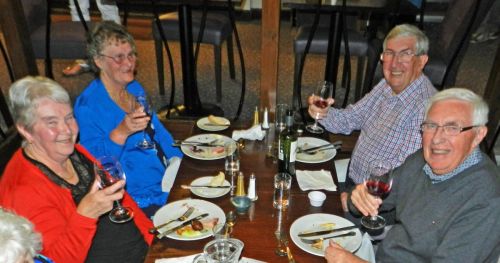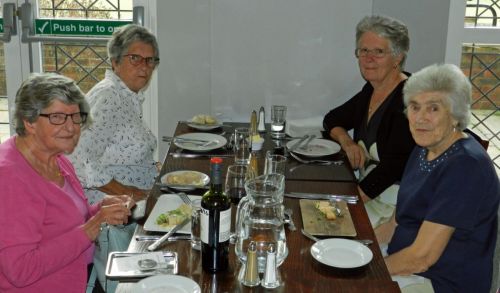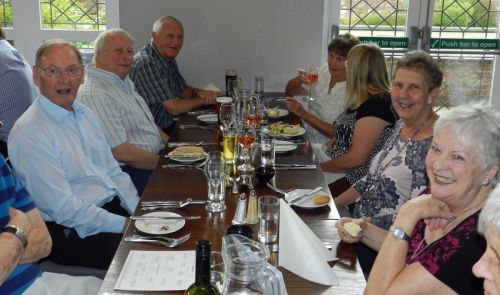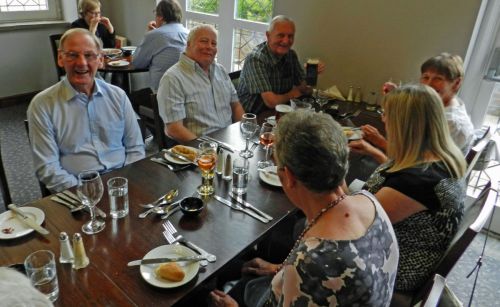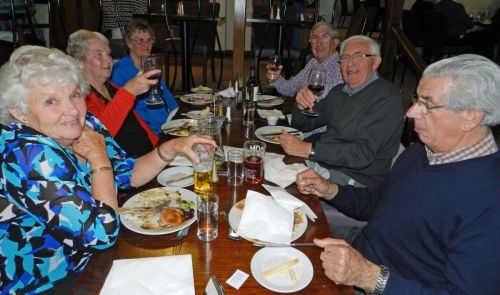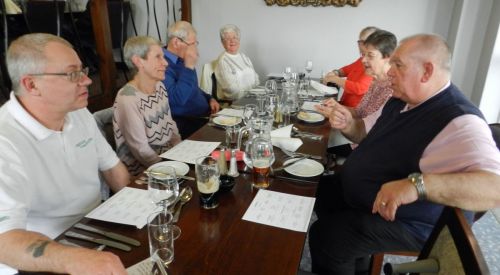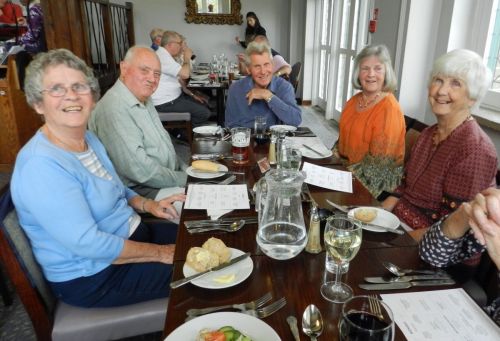 Pictures from a trip to Alpaca farm Dymchurch 17th April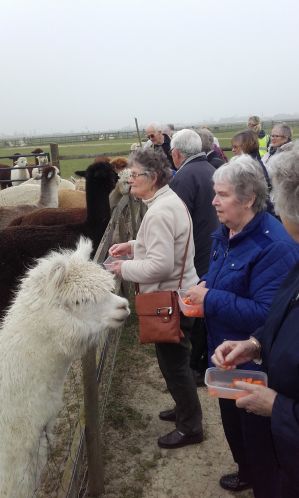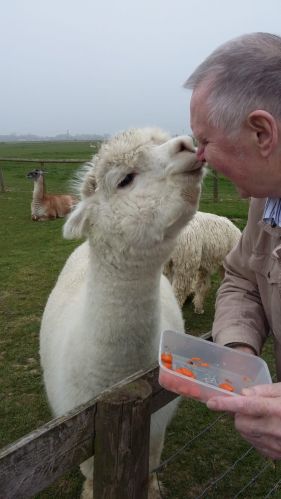 Who's a lovely boy, then???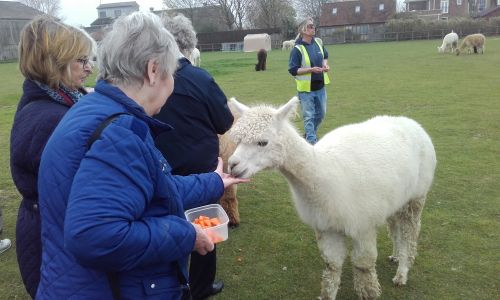 March Meeting 2019
Our Chairman, Colin presenting a cheque for £2000 to Chris Wade
and Jean Lear from the Motor Neurone Disease Association.
Also in the picture is Ken Comber who organised the charity events
through the year.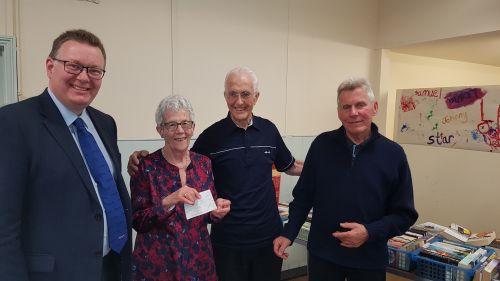 Some play at Kurling, some talk at Kurling
MARCH 2019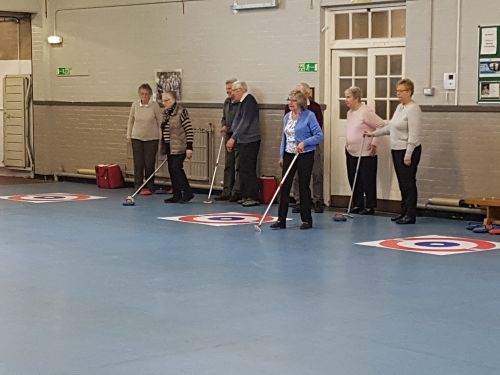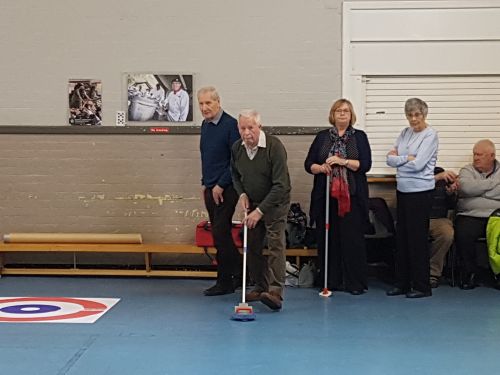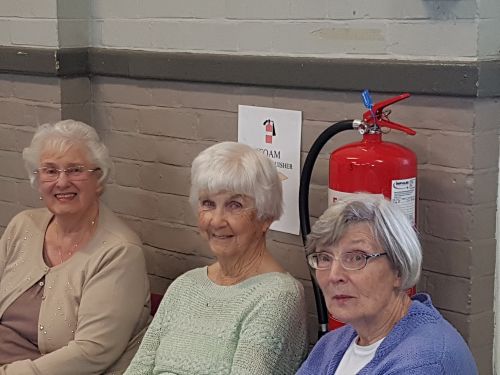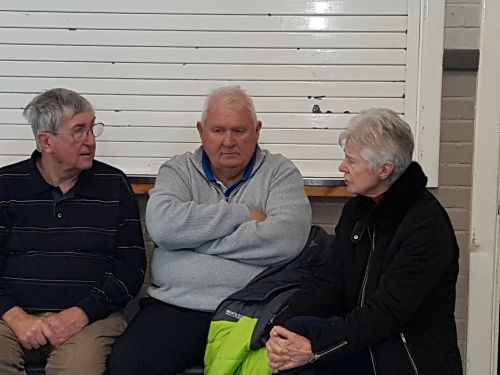 Springtime break in Torquay
Happy Barmarians at Abbey Lawns Hotel in Torquay February 2019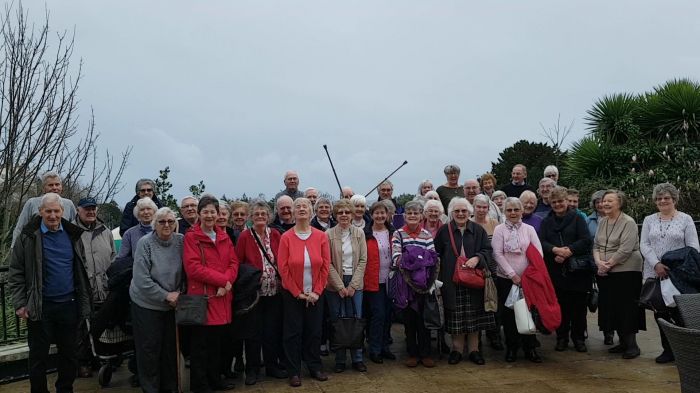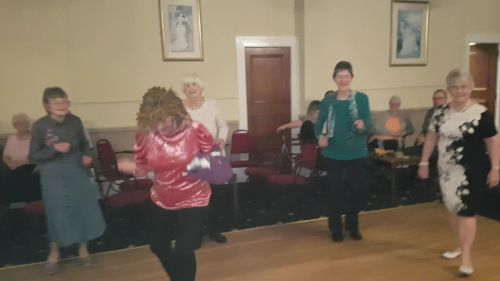 Is this really Tina Turner???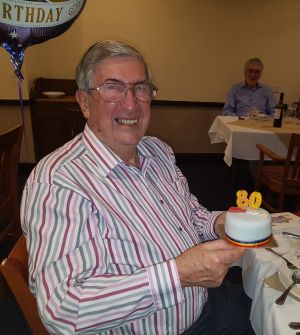 Peter celebrating his 80th
Kurling 'Xmas' meal on Friday 8th Jan 2019 at The Bull , Penenden Heath.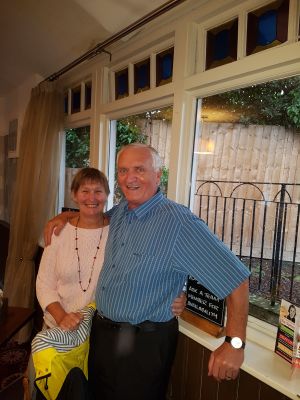 John and Lorna the Organisers!!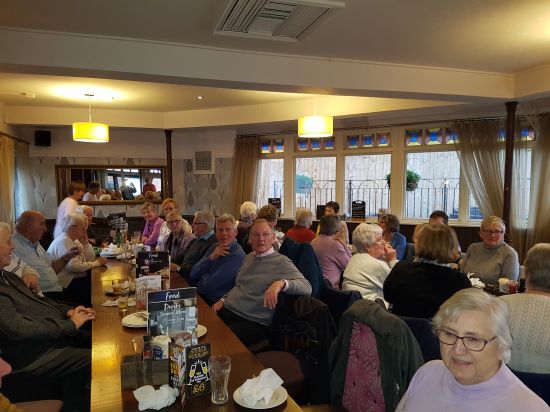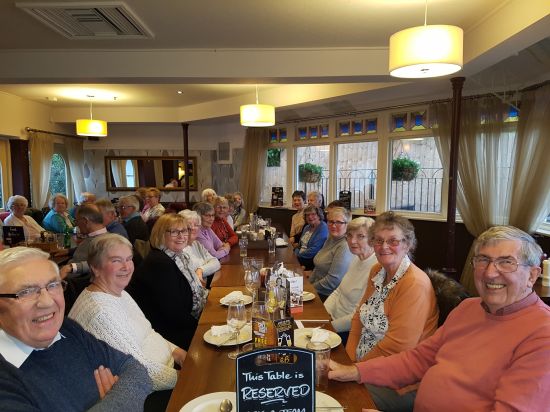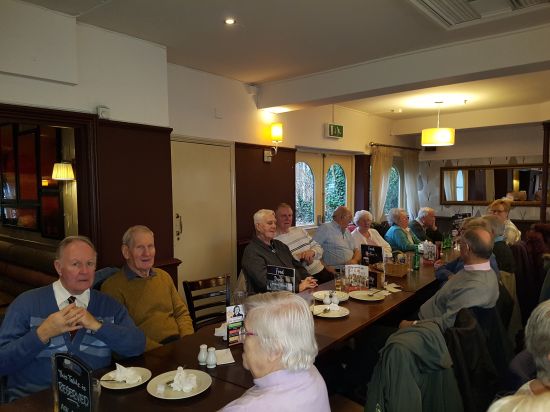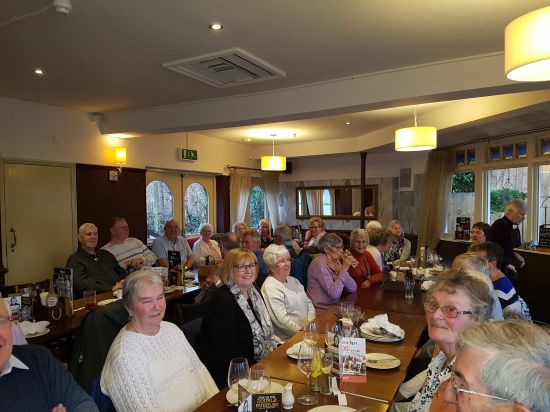 Mote Park Charity Walk
24th September 2018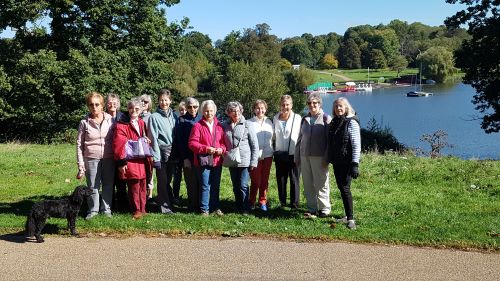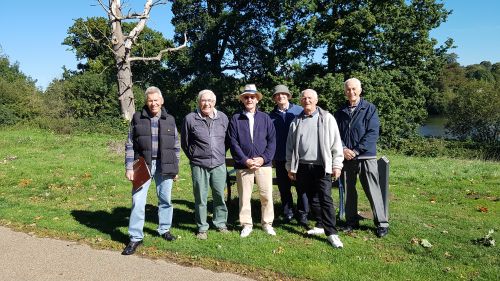 Kurling on Friday 17th August 2018


A memorable score of 17- 0 by one happy couple!!!
Trip to Knowle Park, April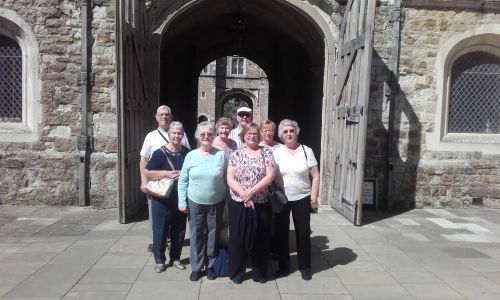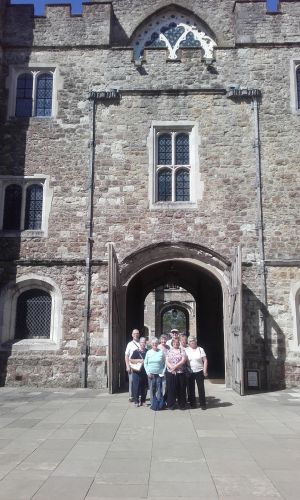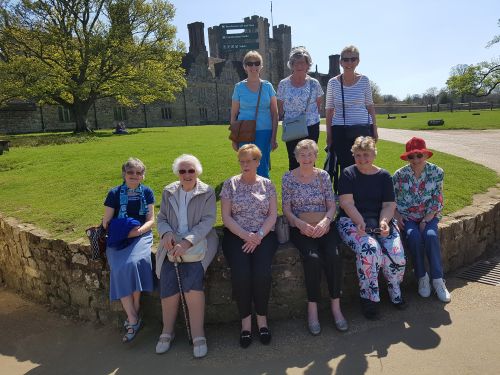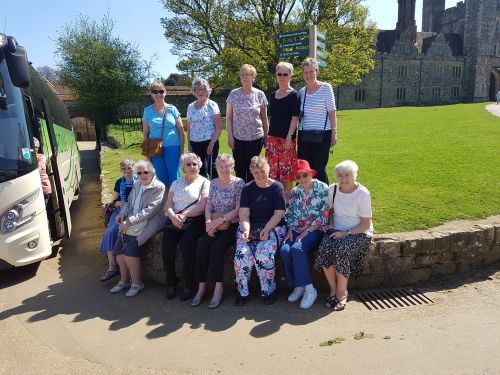 Charity handover to Parkinsons UK
March 2017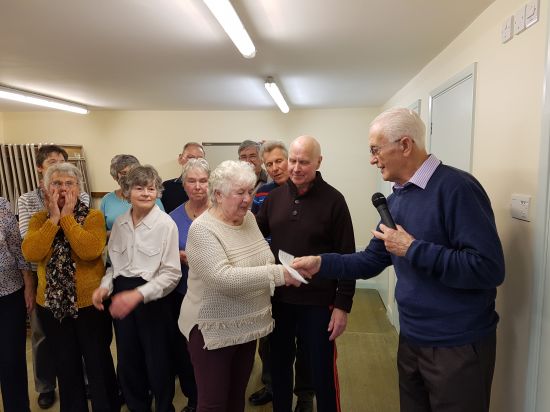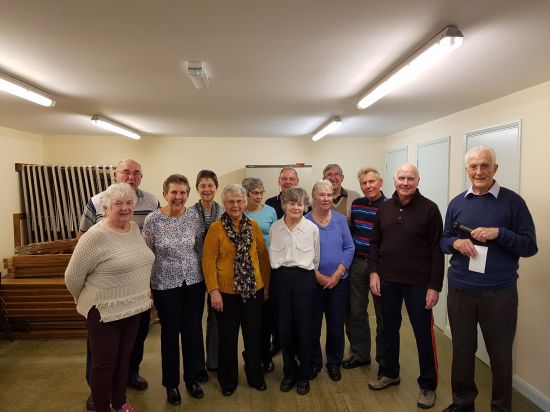 Chairman Colin handing over a cheque for £2150.
Some of the event organisers
Betty West had trouble with her teeth!!!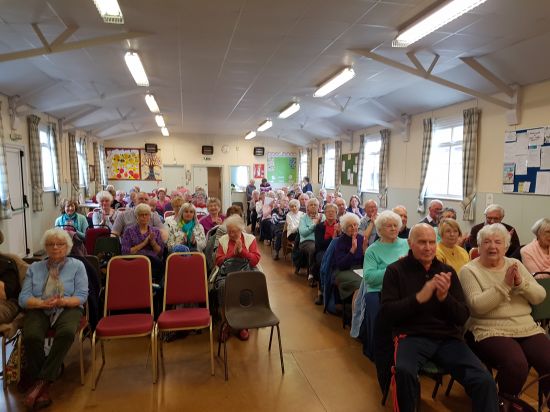 The people who made the money!!!
Isle of Wight February 2018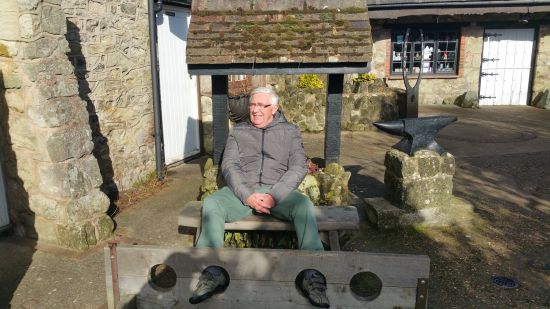 Stuck in Stocks at Godshill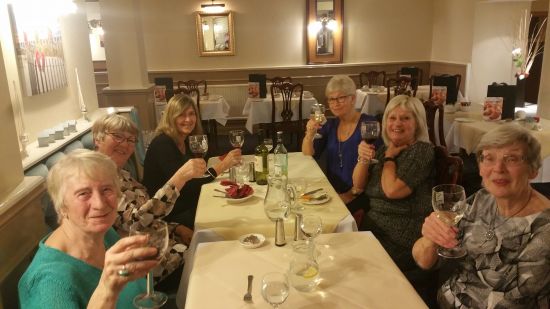 Always last in Dining Room - Gloria, Linda, Ronnie, Jenny, Kathy, and Betty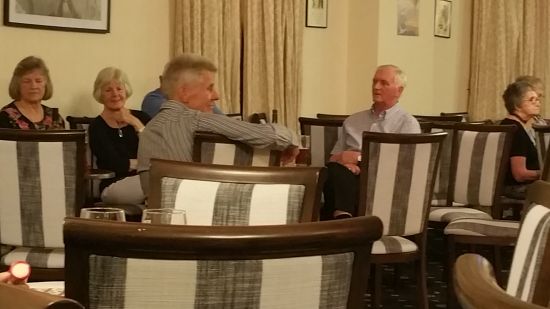 Bored at Bingo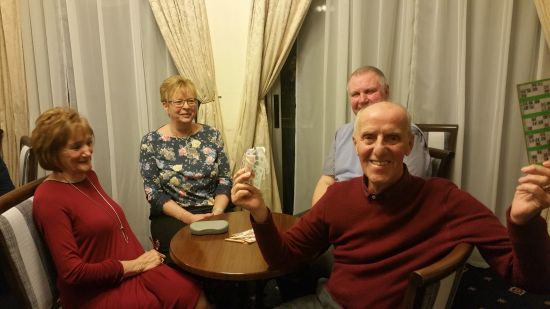 Keith Adams winning at Bingo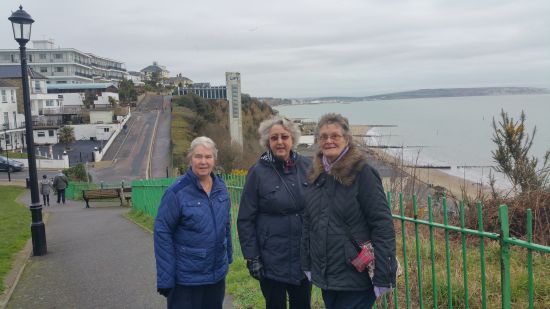 Sturdy climbers Brenda, Mo, and Joan ( Ocean View Hotel in background)
Christmas meal in December 2017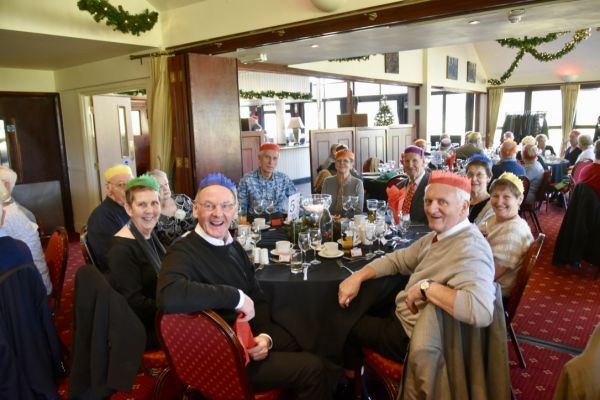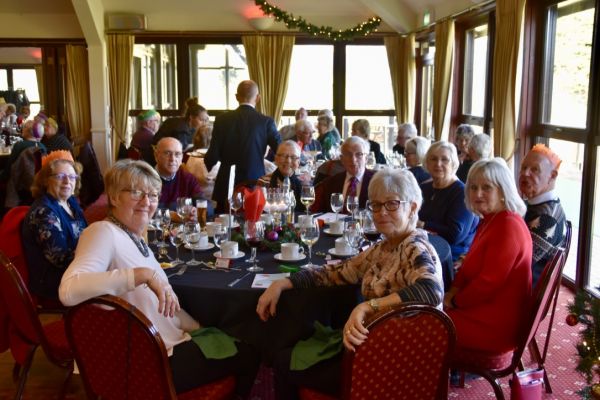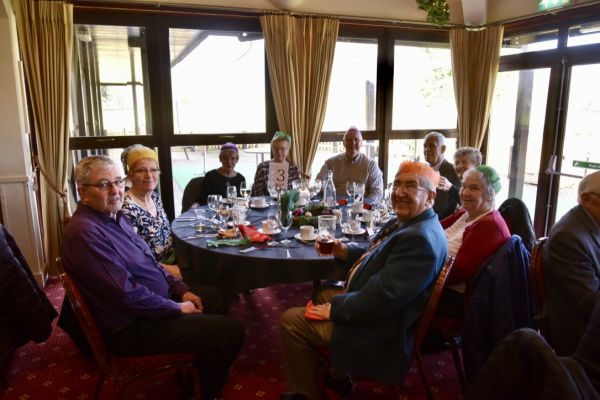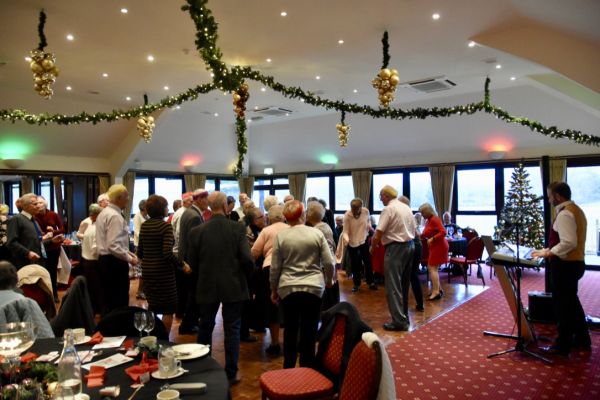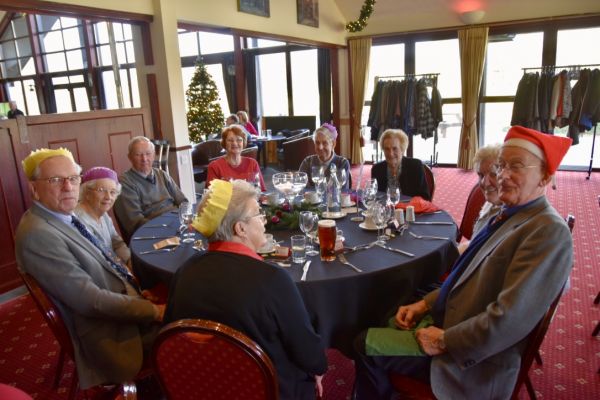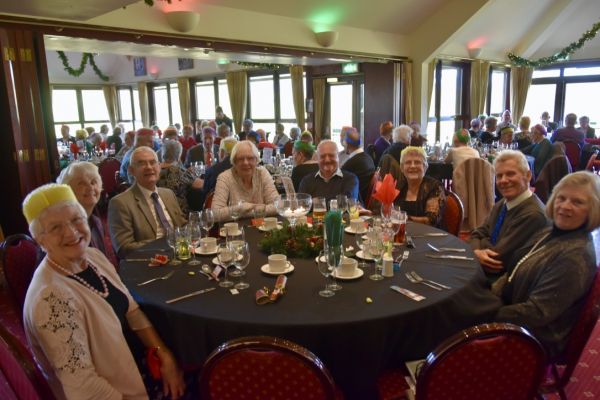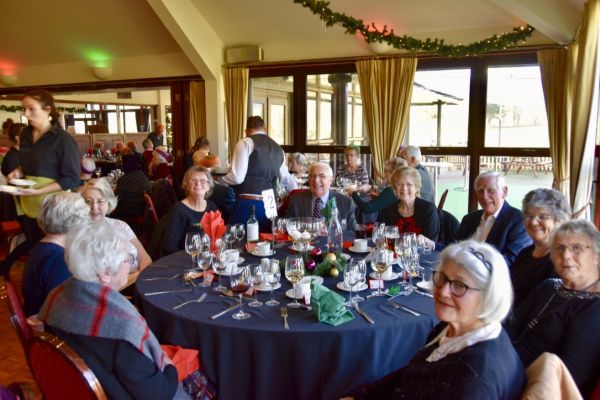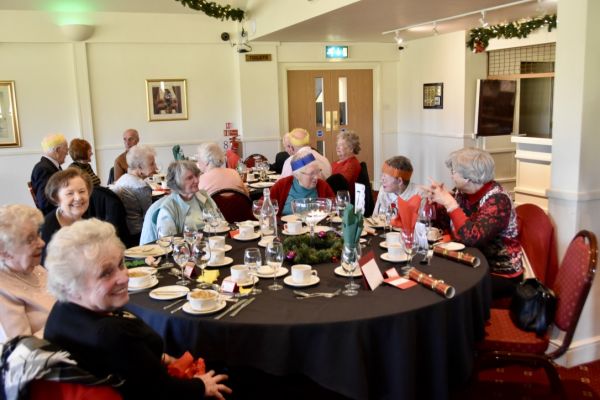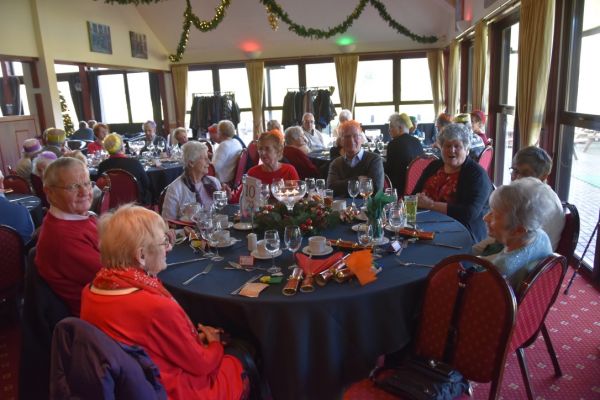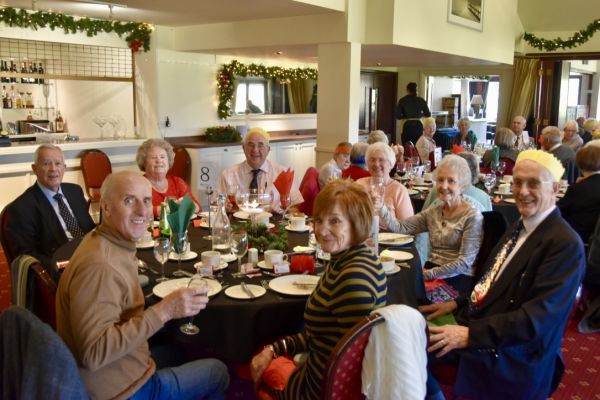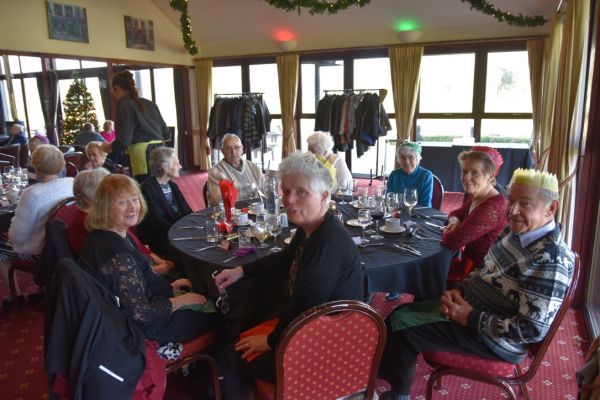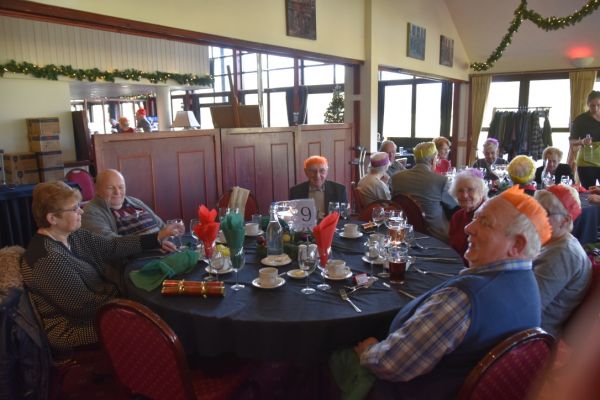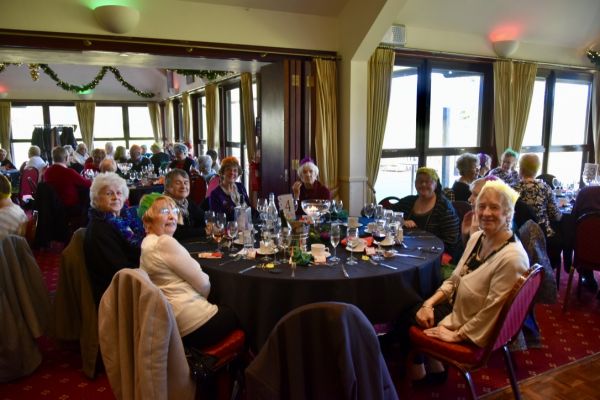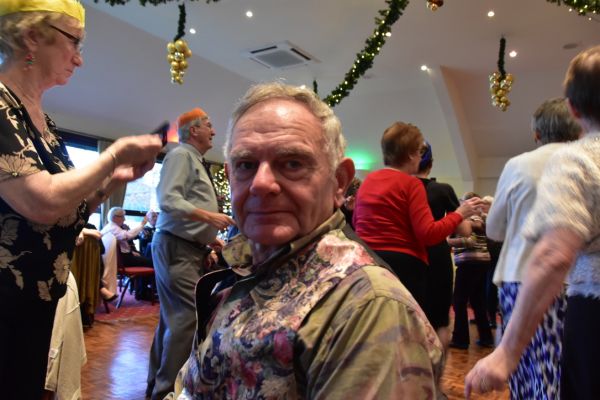 Our very own Photographer Rod Wilson - Thanks Rod!!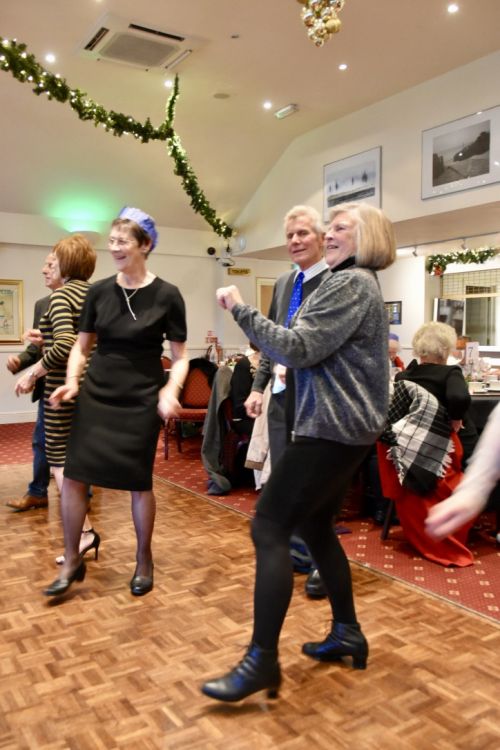 Twisting away (well Pauline and Maureen are!!!)
September 2017
Another fine bunch of charity walkers- this time for Parkinsons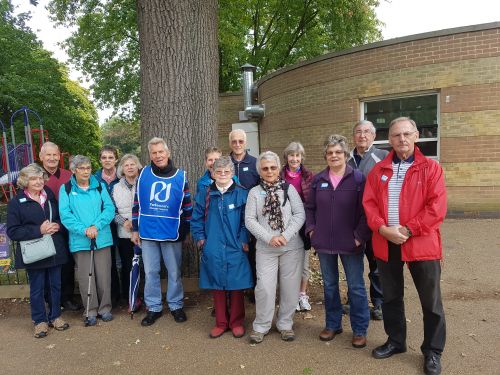 July 2017
Brenda, Betty and Joan lost in the
Jungle at Kew Gardens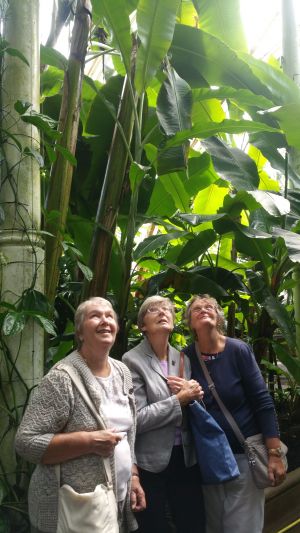 Memories of Hole Park, Tenterden in May 2017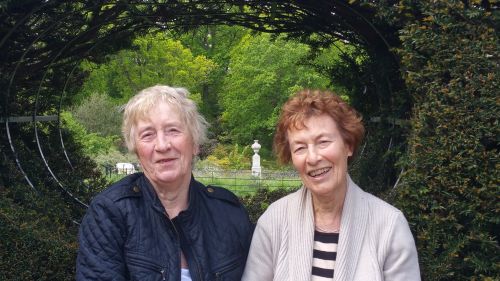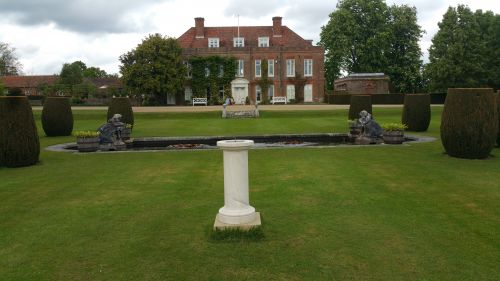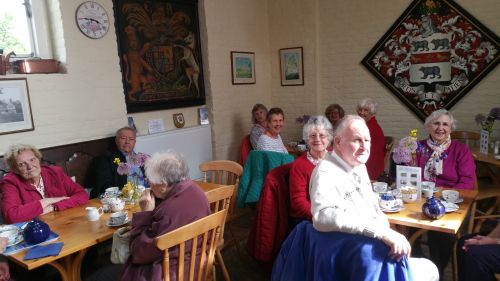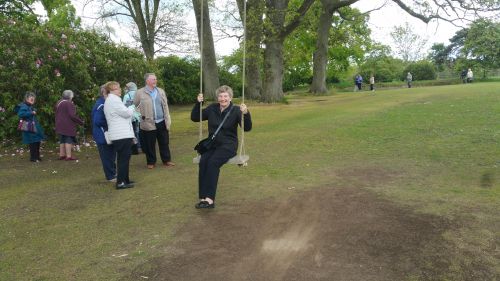 Presentation of £2700 cheque to macmillan nurses
by our Chairman ,Colin, to Joy Sanders (March 2017)


Kurling at the T.A Centre March 2017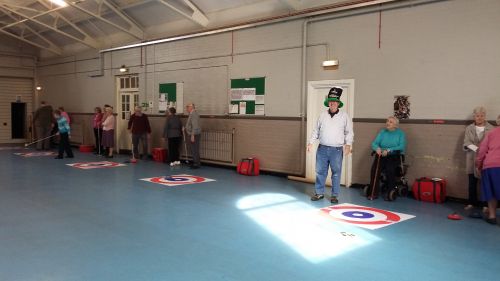 Don't know who this bloke is !!!!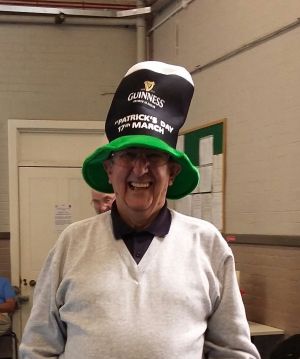 Imperial Hotel Eastbourne Feb. 2017
Always the last out of the Dining Room!!!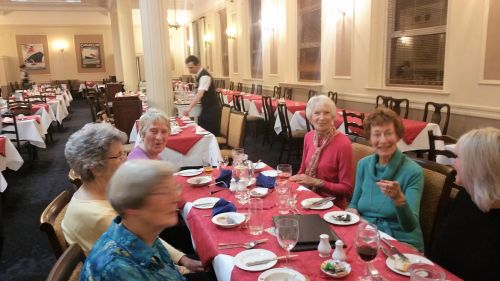 Happy Wanderers at Mote Park


Happy pictures at Hever Castle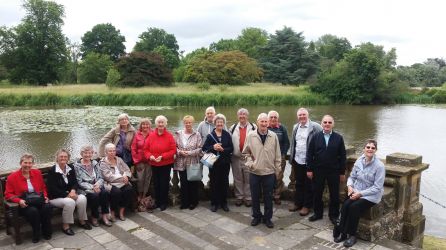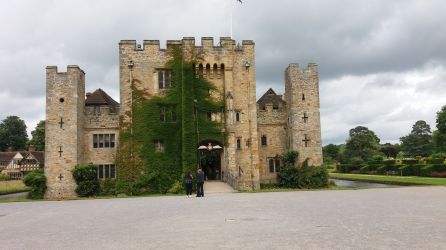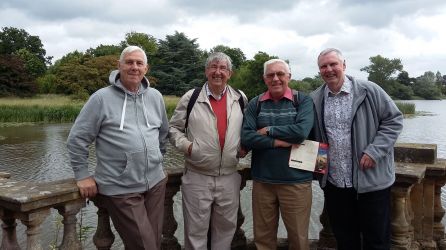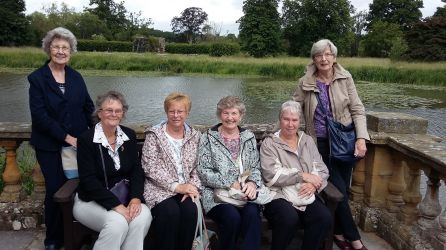 Some Pictures from our June Meeting Celebrating the Queens' 90th Birthday
A fine bunch of blokes!!!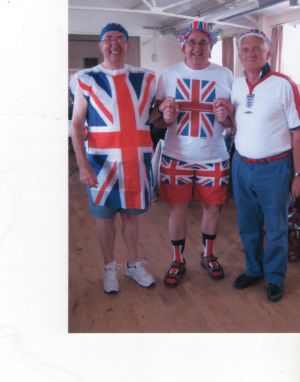 Peter and Brenda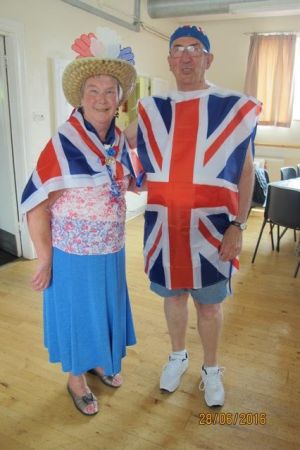 The Members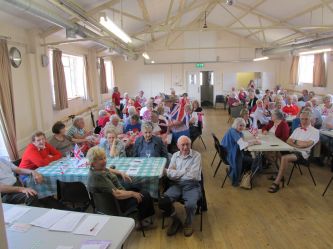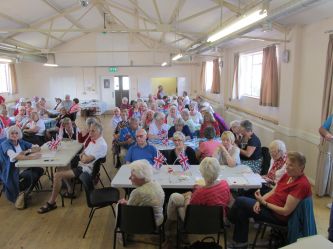 'You smell nice!! Tea and Raffle Playing with Cards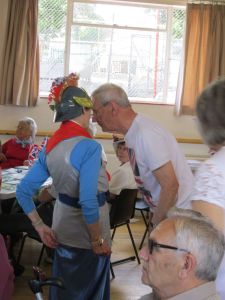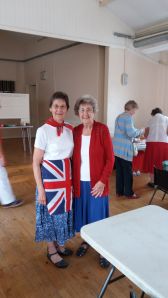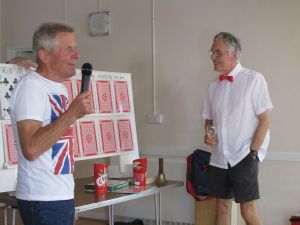 I'd recognise that bum anywhere!! The Winners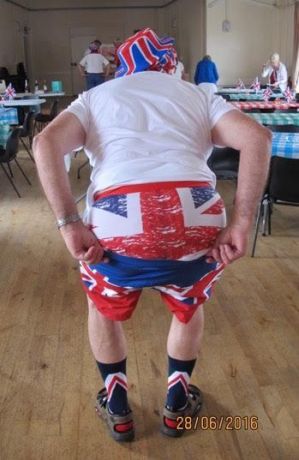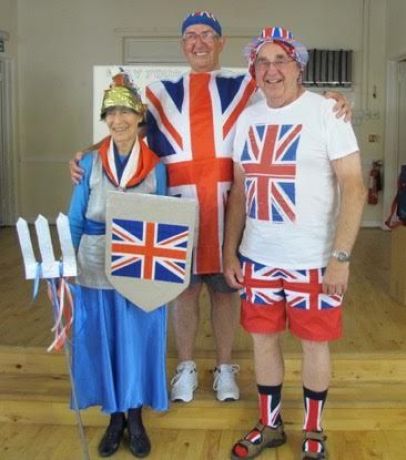 Lovely Cakes 'Palace' colours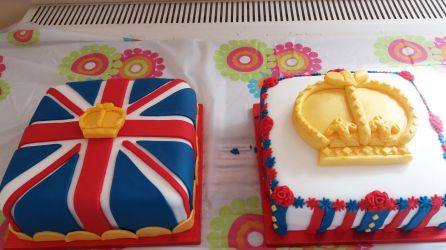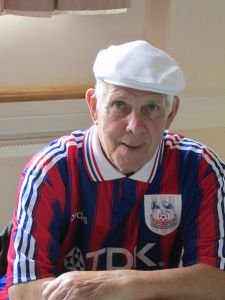 Him and Him Him and Her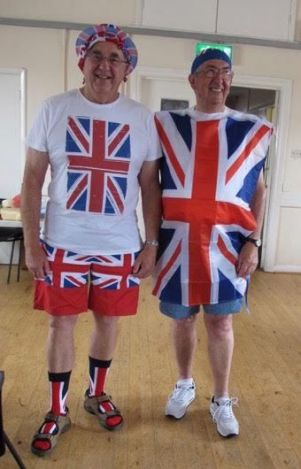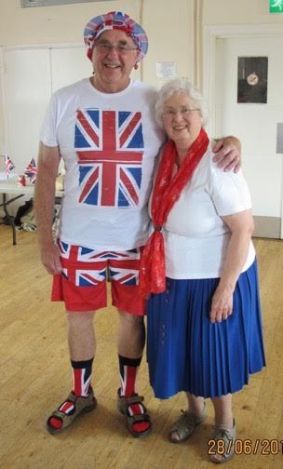 Some Happy Photos taken at the Strand Palace Hotel, London where we had our Christmas Dinner on December 14th 2015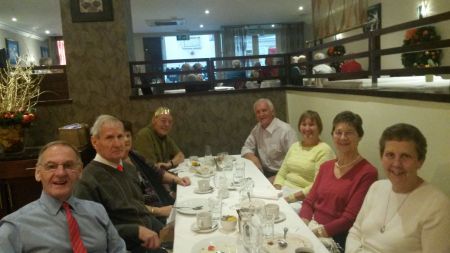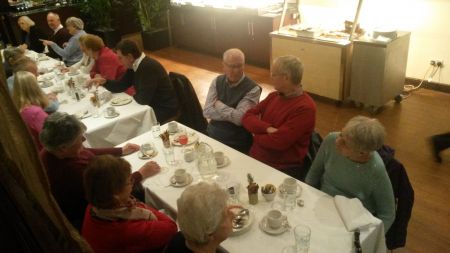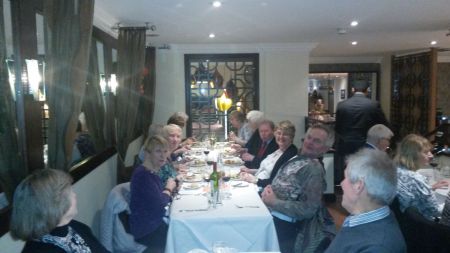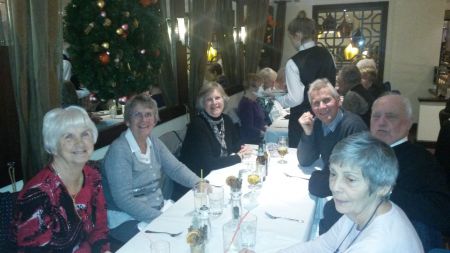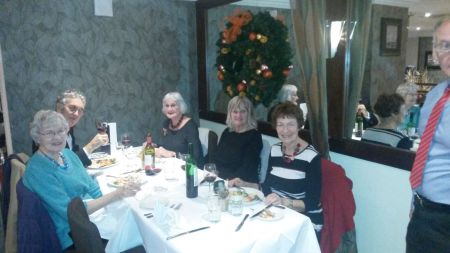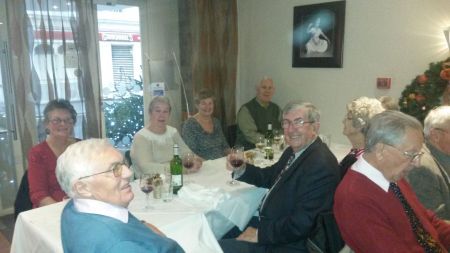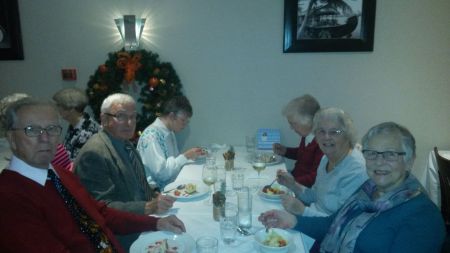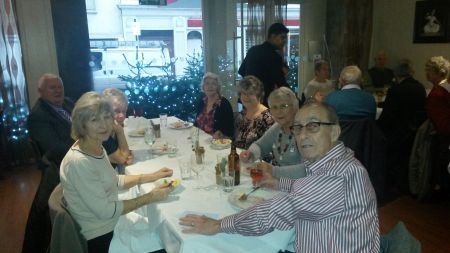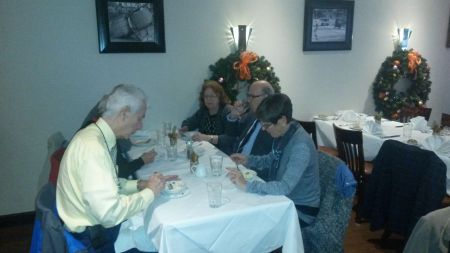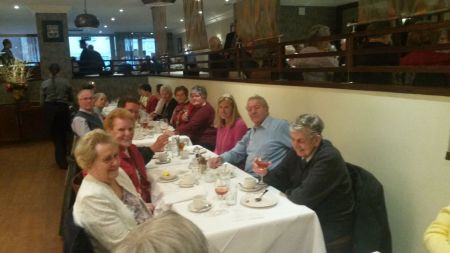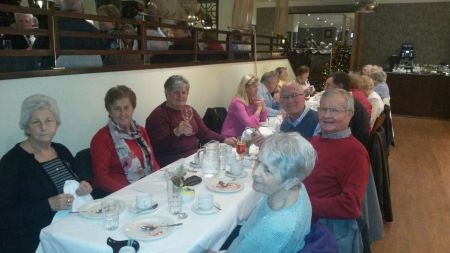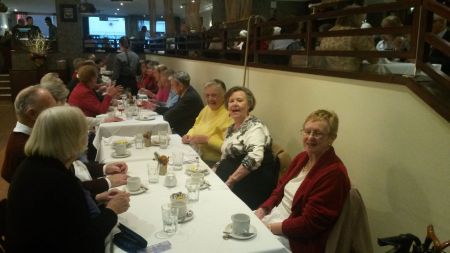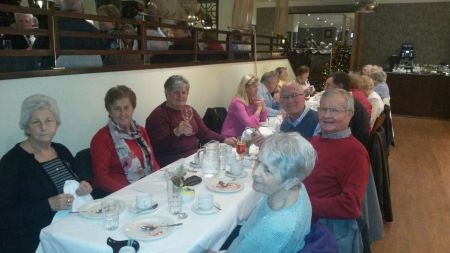 The Kurling 'Mob' at The Bull Penenden Heath Christmas 2015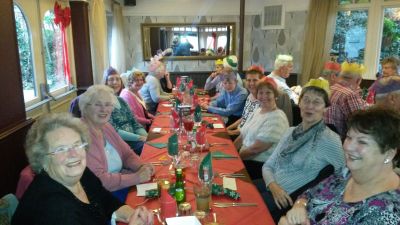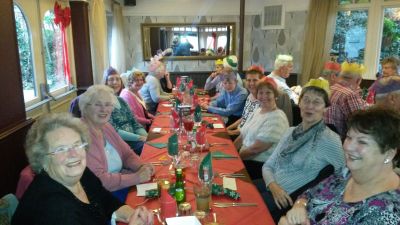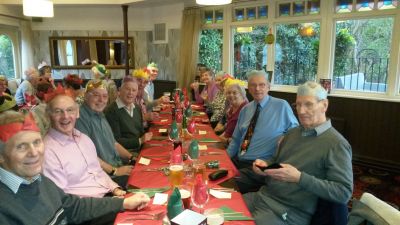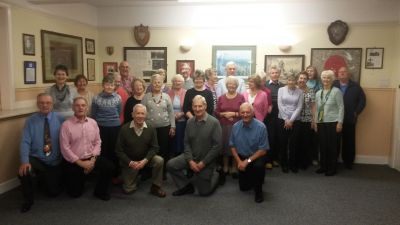 Pics Taken when at Warners May 2015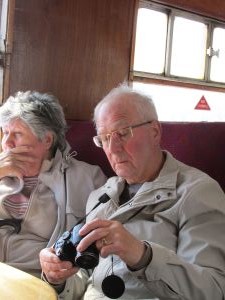 what button do I press???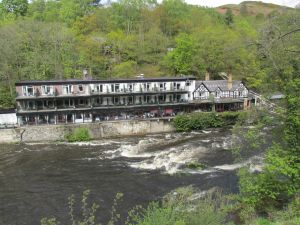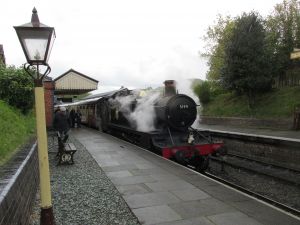 Views of the River Dee from the Llangollen Steam Railway
Some Pictures of Liverpool when we stayed at Alveston in May2015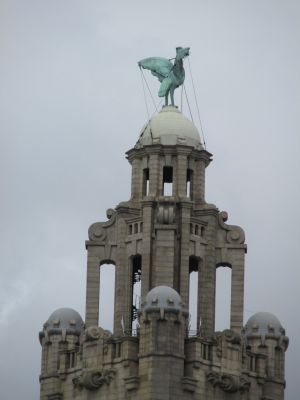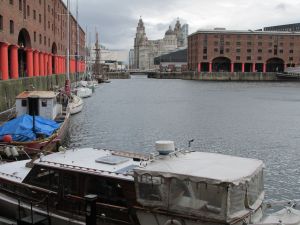 The Liver Bird. The Docks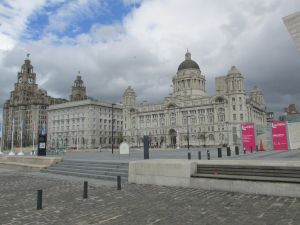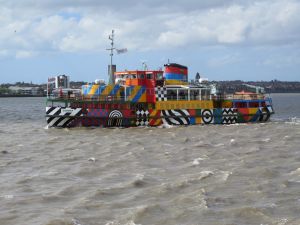 The Liver Building and Customs House Ferry across the Mersey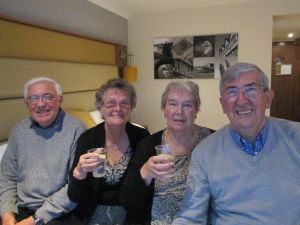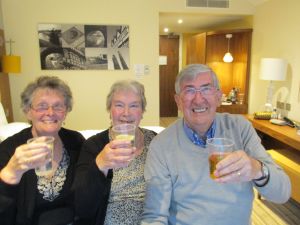 Drinks before Dinner!!!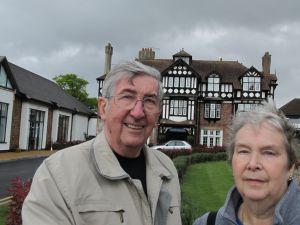 Brenda and Peter at Alveston
December 12th 2014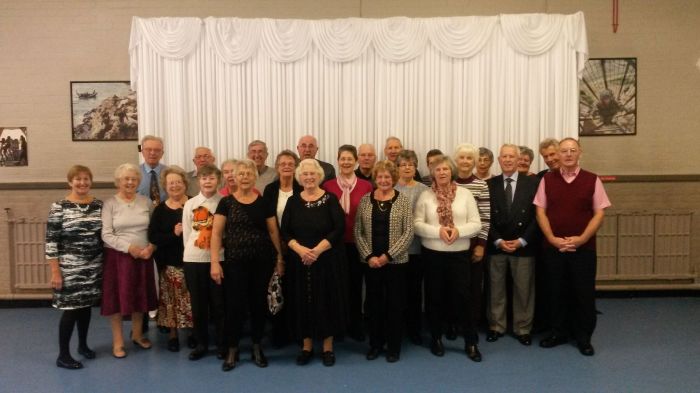 Kurling Kings and Queens
December 3rd 2014 Trip to Thursford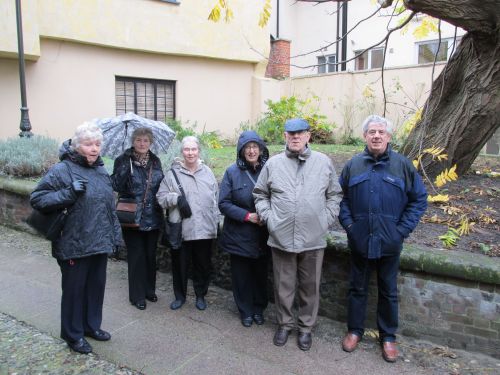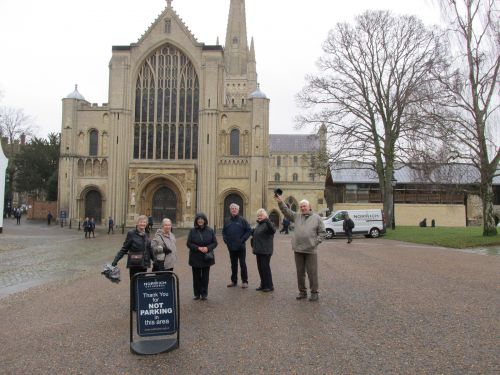 Anyone seen Norwich Cathedral?? Found It!!!
More Show Pictures
Phantom of Tintern Road!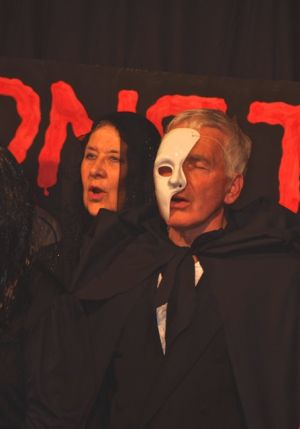 Dr. Blood
Ugly lot - specially that one in front!!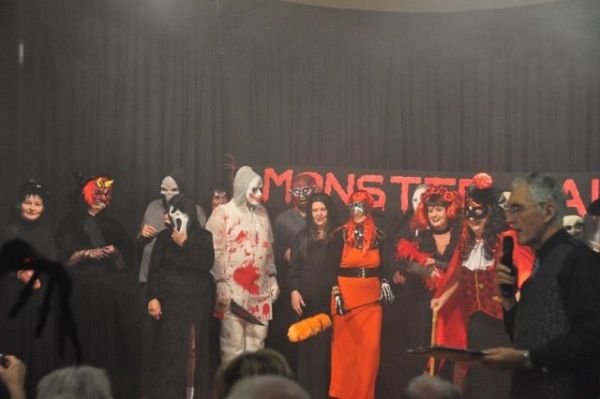 Goodness knows who this is!!
Or this
Or this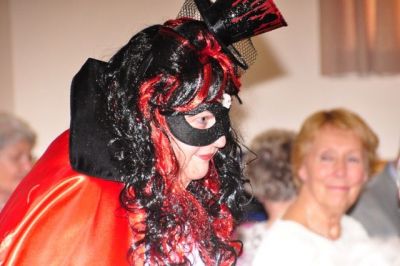 Or this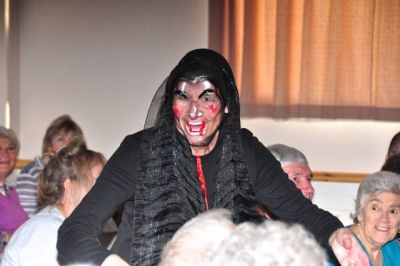 Donald or is it Max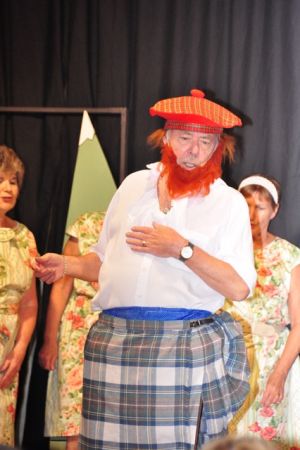 What are you doing, John!!!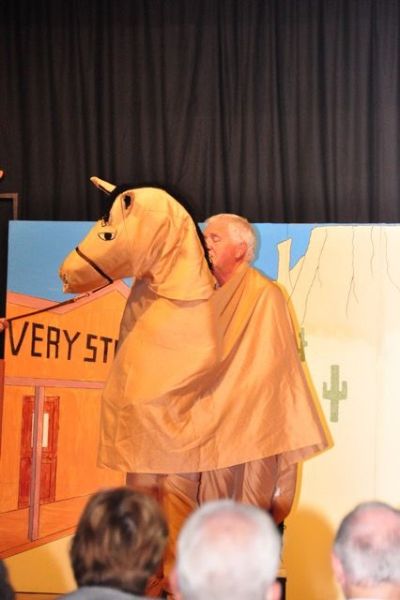 Roy, Gale, & Cockit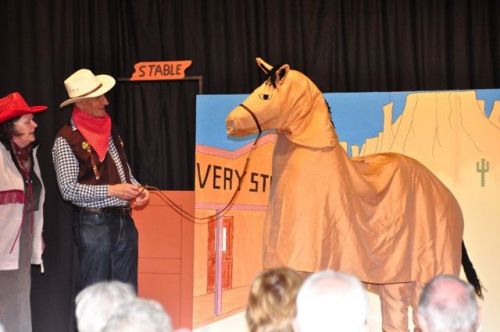 What am I doing here!!!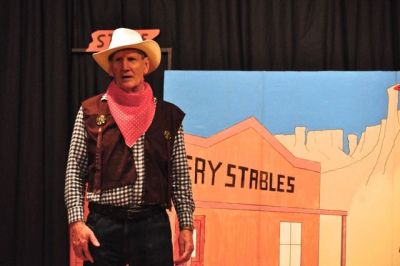 YeeeeHaaaaa!!!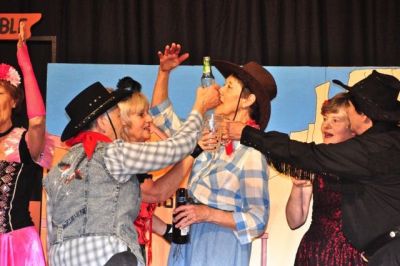 'Shall we go down Maidstone for a drink???'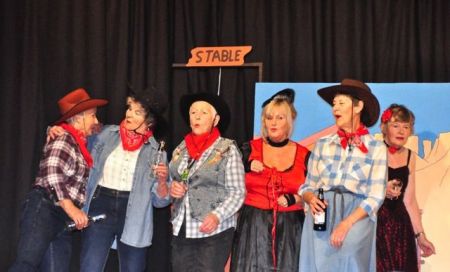 Maggie as Shirley Temple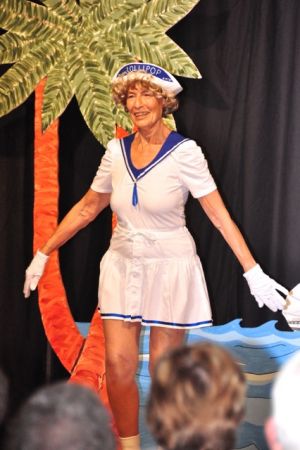 What is this gobblygook!!
Anyone got a parrot!!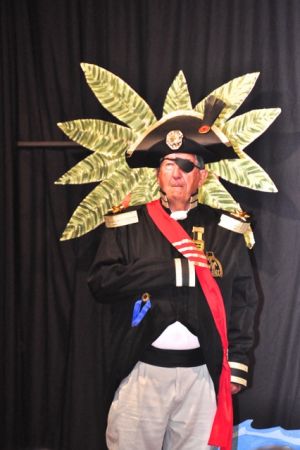 Maggie and Maureen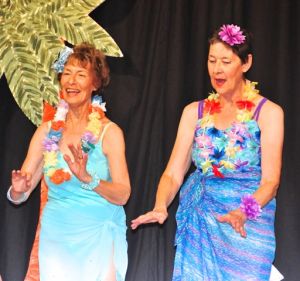 Maureen, Marion, Val and Lorna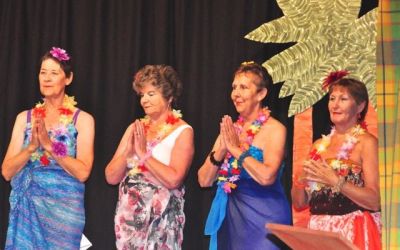 Jackie, Maureen and John all silent for a change!!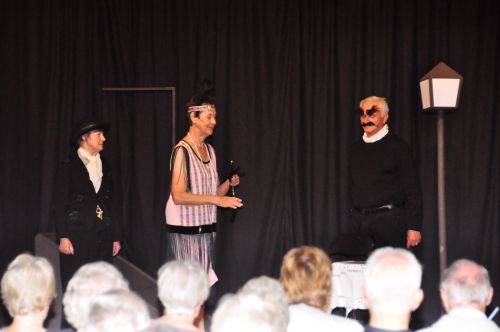 Yes - do it Jackie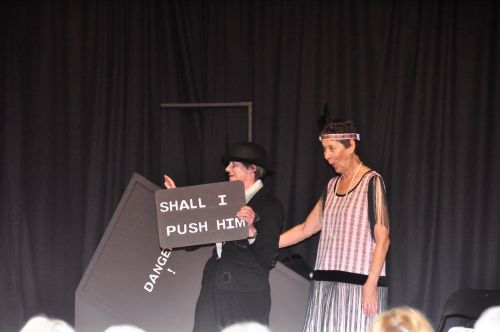 THE 2014 SHOW 1st photos
Welome to the Show!!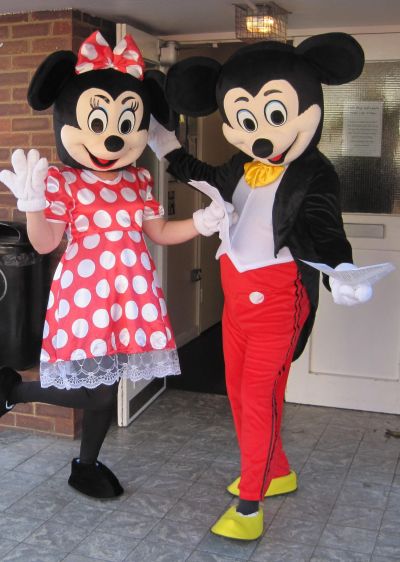 Roy, Gale & 'Cockit'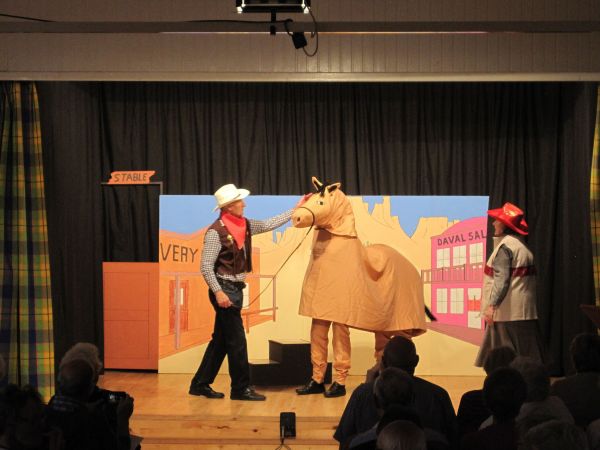 Nelson & Hardy- alias Peter & Godfrey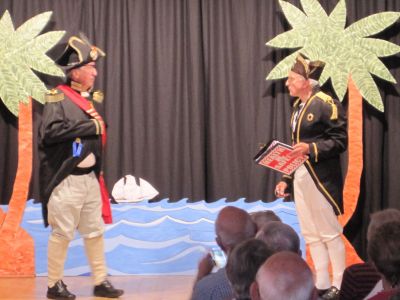 Maggie and 'The Good Ship Lollipop'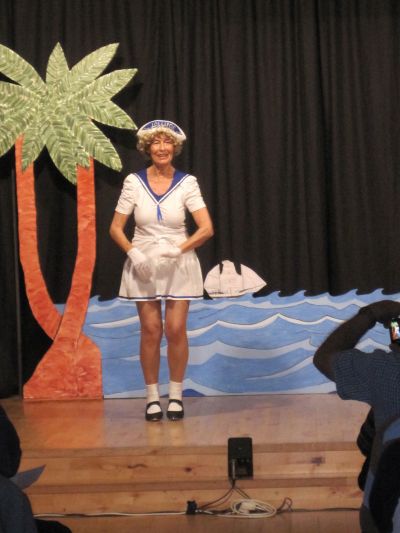 Home on the Range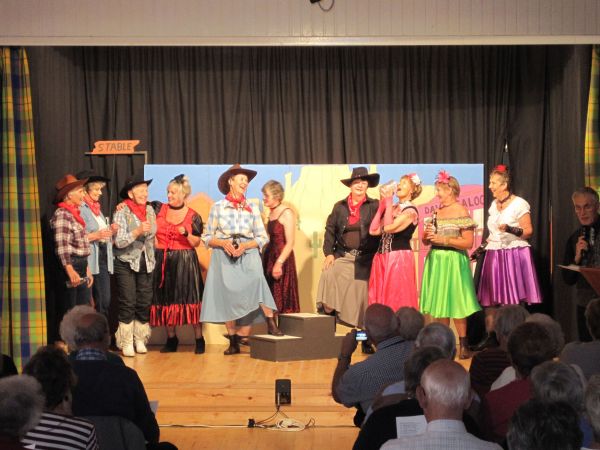 Happy Talkers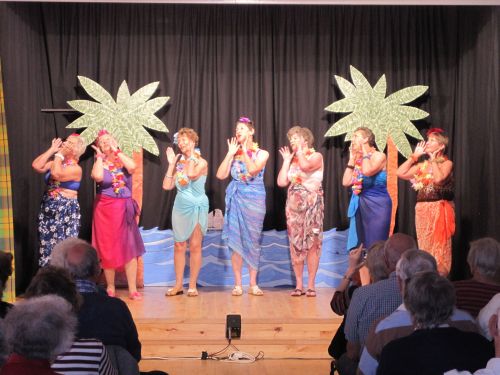 'Happy Girls'- Lorna, Val, Jeanette, Marion and Betty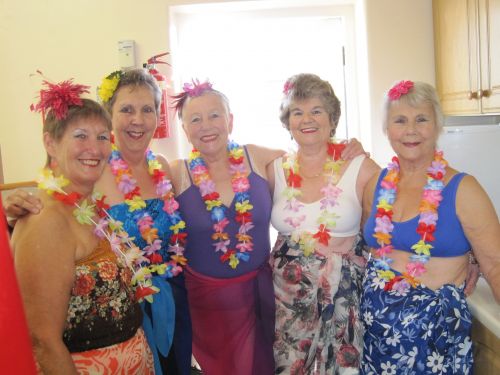 Do Ray Me - with Wendy in charge
Compere John Williams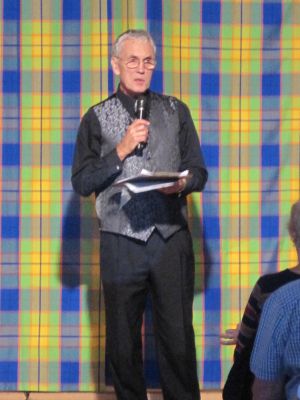 Chris Hall - Sound man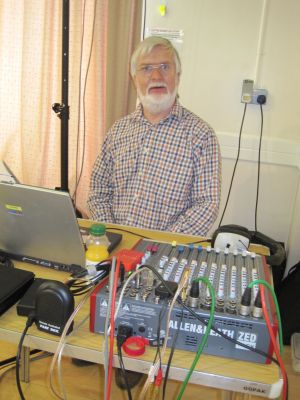 Charlie Chaplin Sketch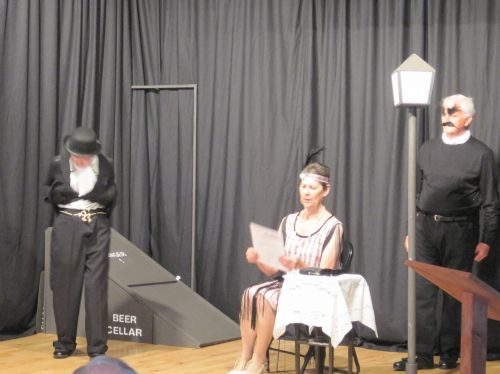 Donald where's your troosers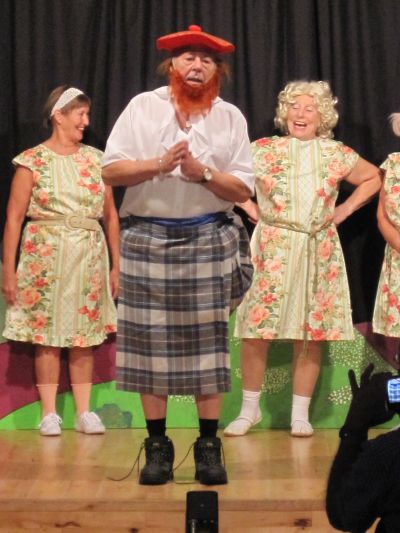 10th Anniversary Meeting
Peter Sargent (Chairman) with Paul James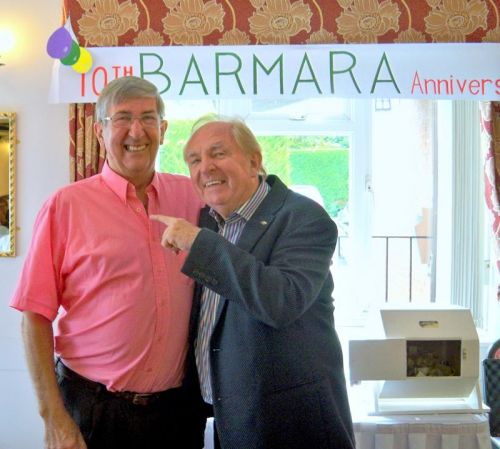 Gloria gets prepared to cut her 10th Anniversary cake for the members at the Grangemoor Hotel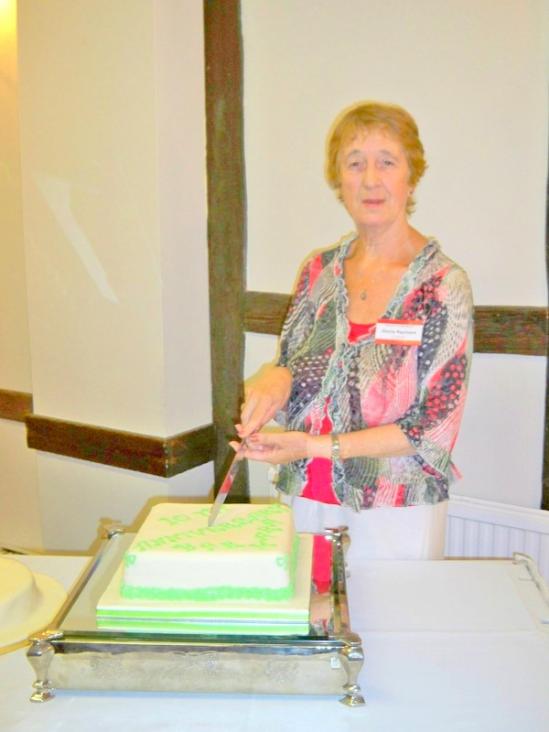 All friends in the garden at Walmer Castle. I wonder where Peter D is going?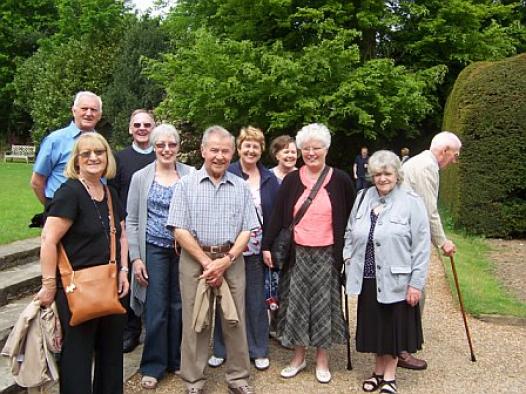 The Garden at Walmer Castle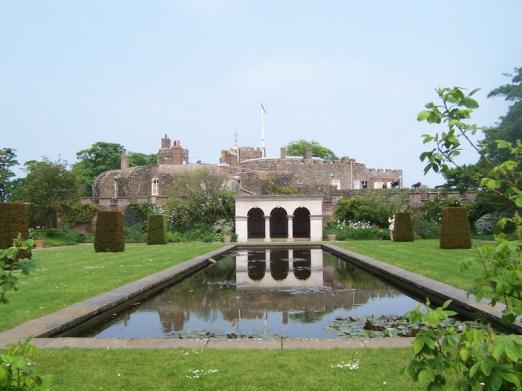 Four friends enjoying the view in the garden at Walmer Castle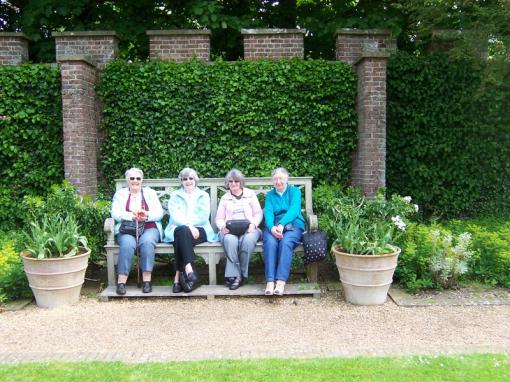 Some "snaps" taken on the Canal boat trip during the Spring Holiday at Littlecote Manor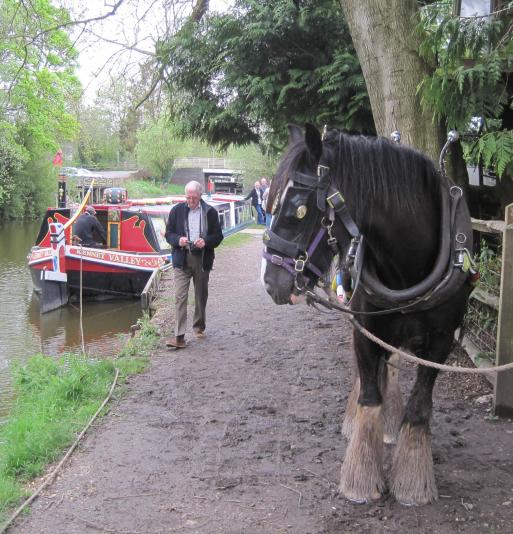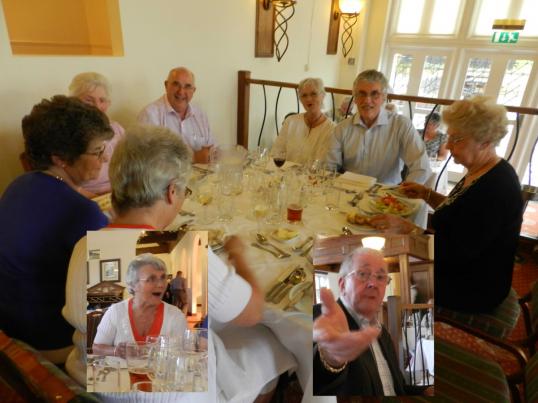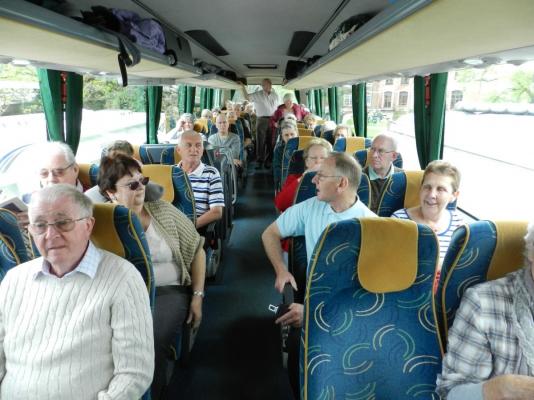 Crazy Golf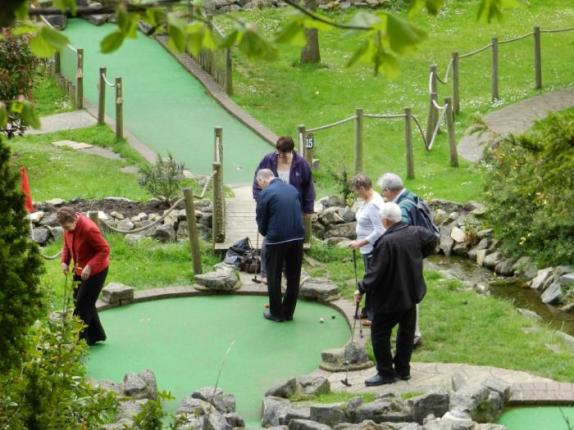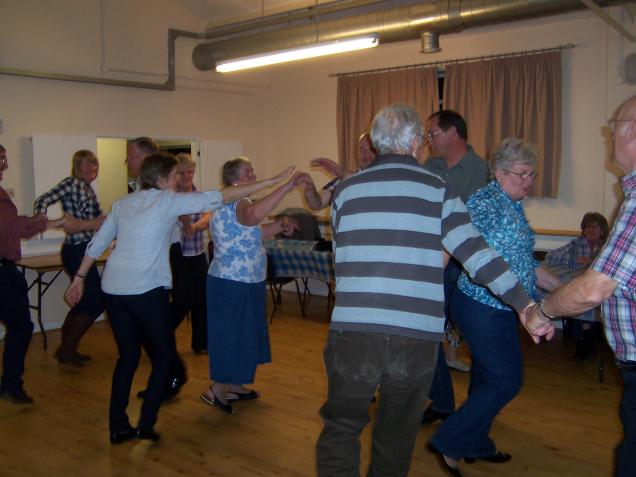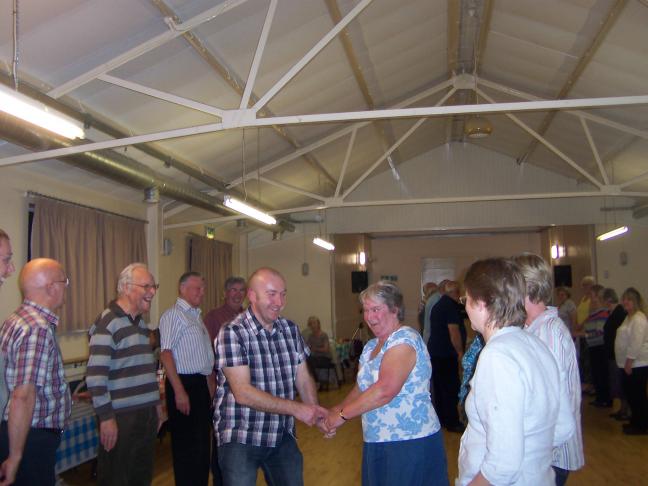 Here are some photos of the trip to Rudesheim December 2011 submitted by Brian Wade and Val Power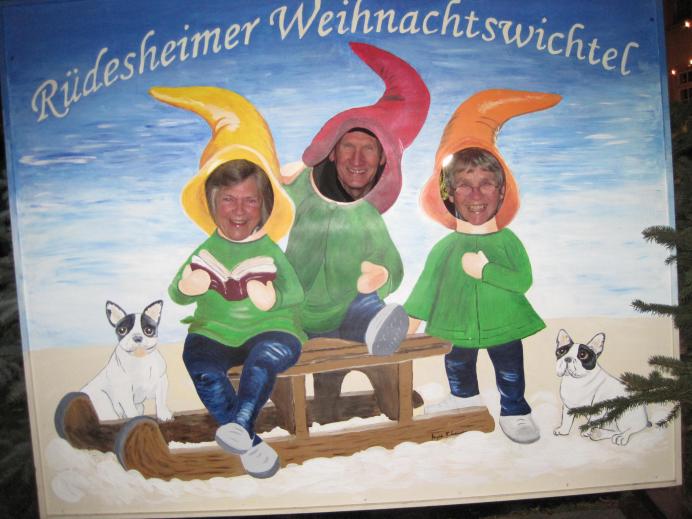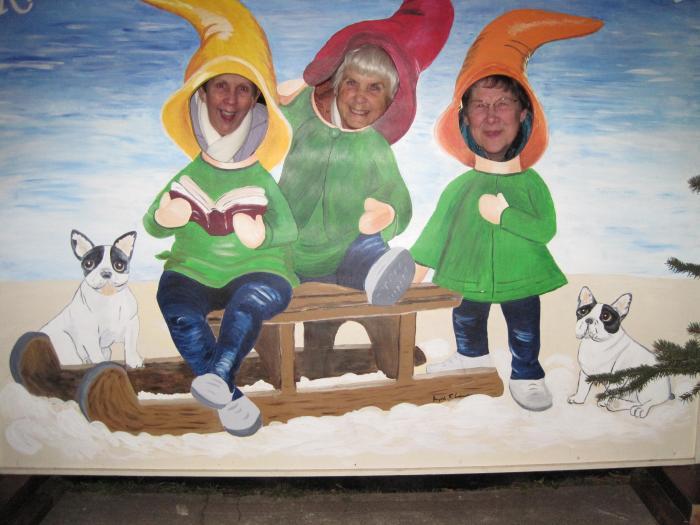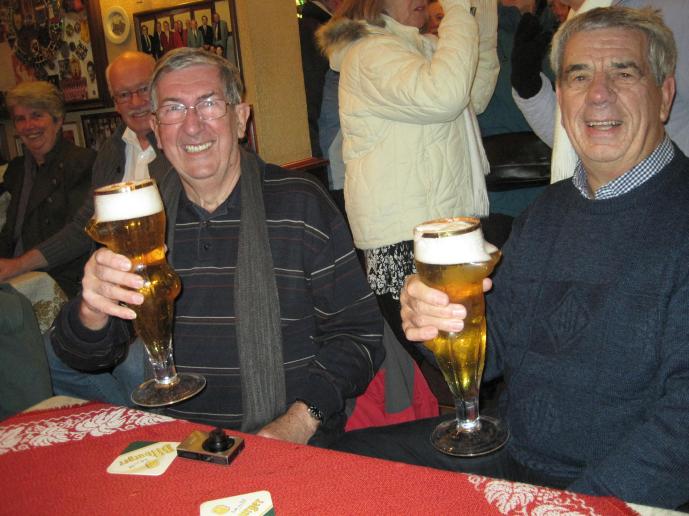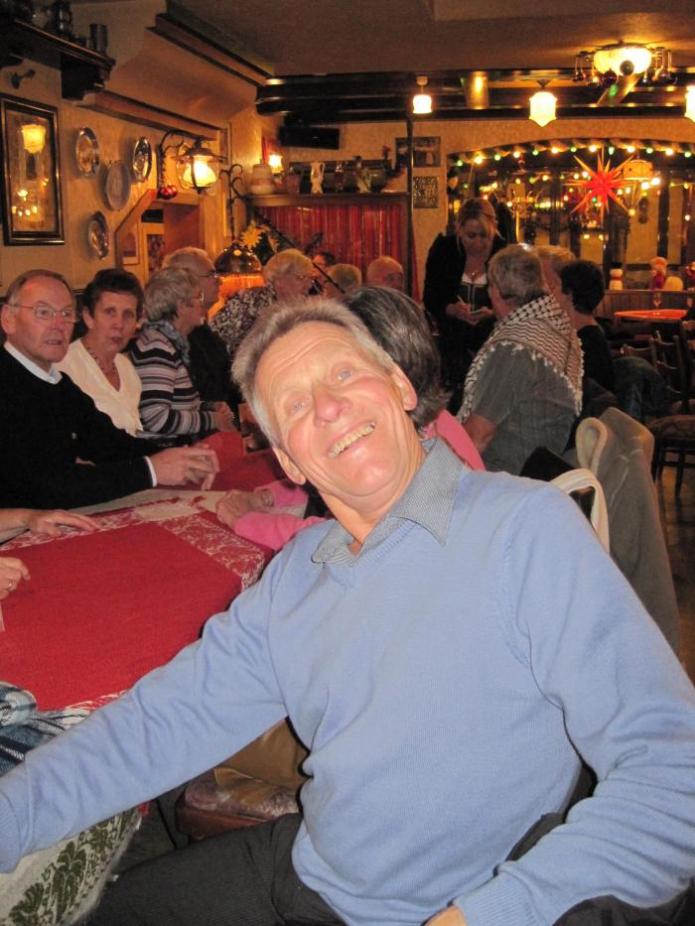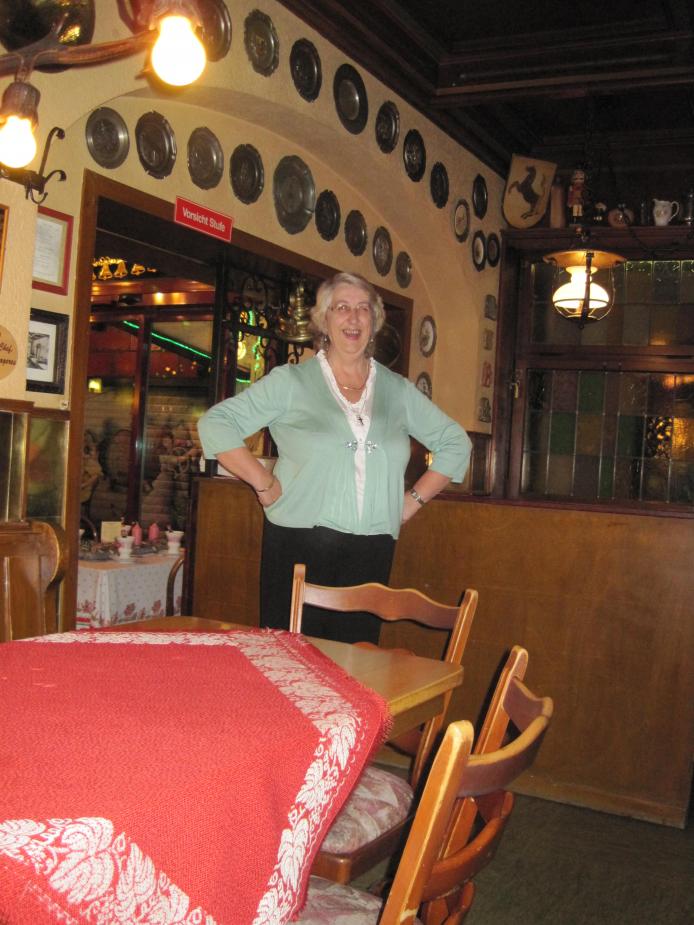 Everyone smiles on a BarmARA trip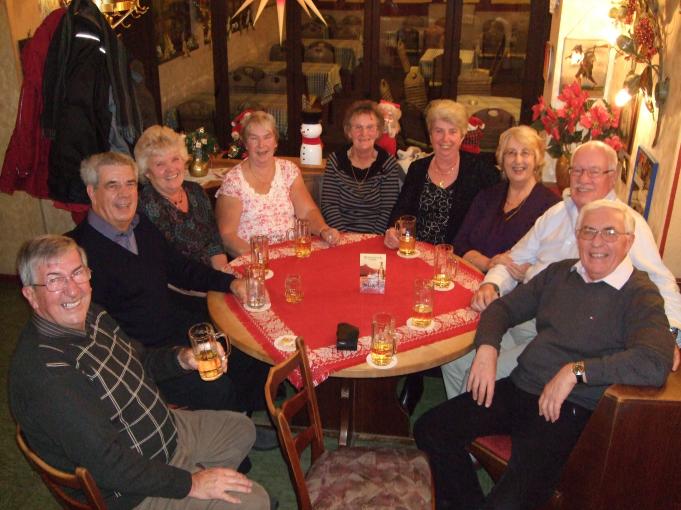 Did Mauren play "Happy" in the BarmARA Spectacular?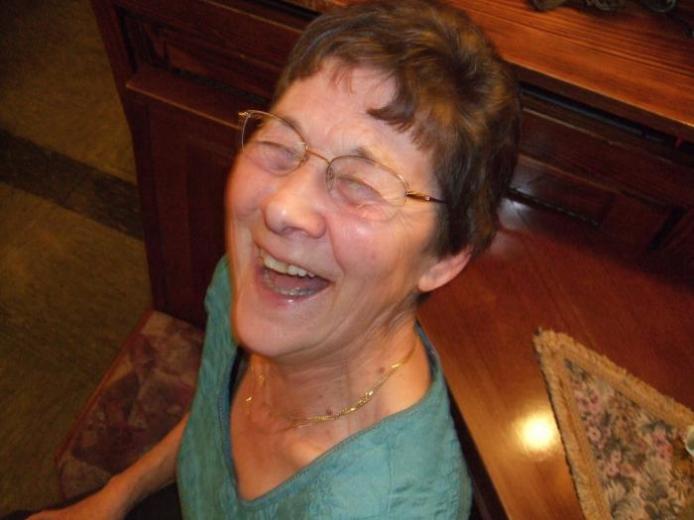 Another happy group of barmarians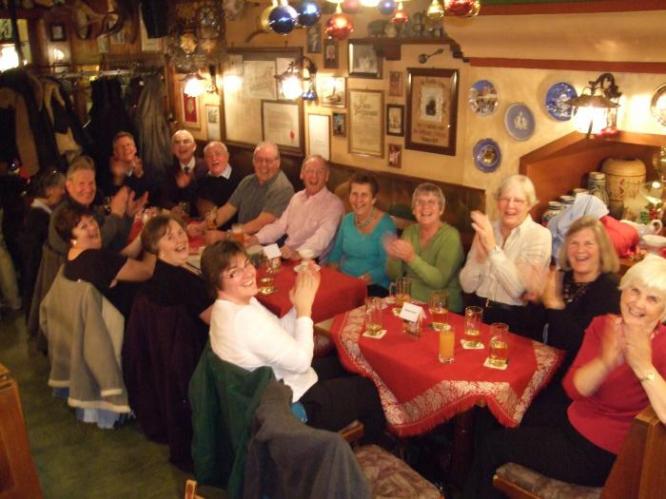 The organiser enjoying a well earned pint.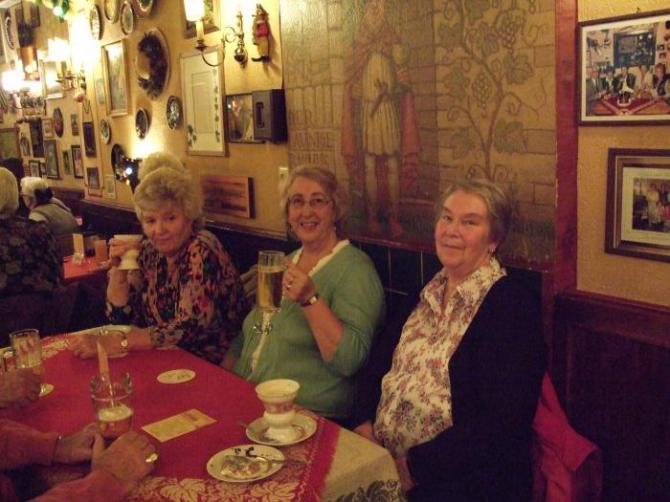 Here are some photos taken on the Rudesheim trip by John Williams
"I'm looking forward to more of this german beer. Pity I can't get a Jayne Mansfield version"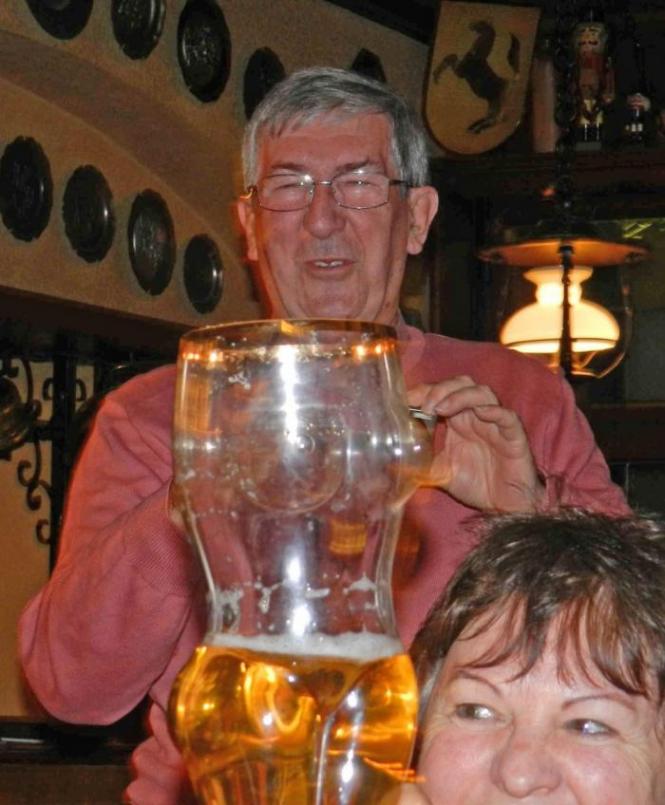 Down in one Ken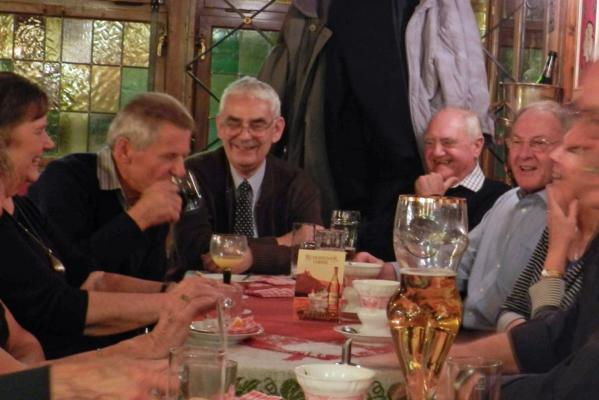 He must have sneeked on the coach when we were not looking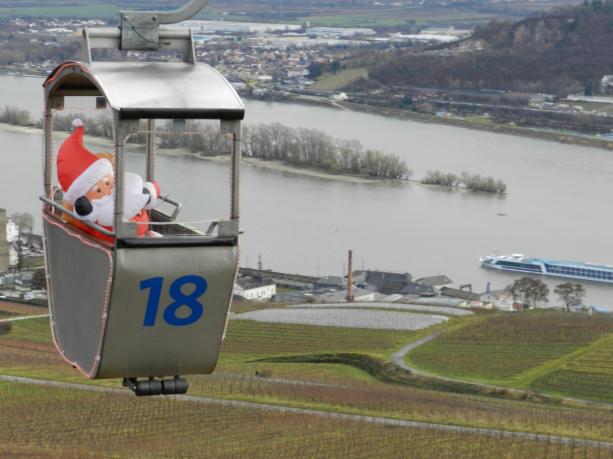 Some people can get very happy on orange juice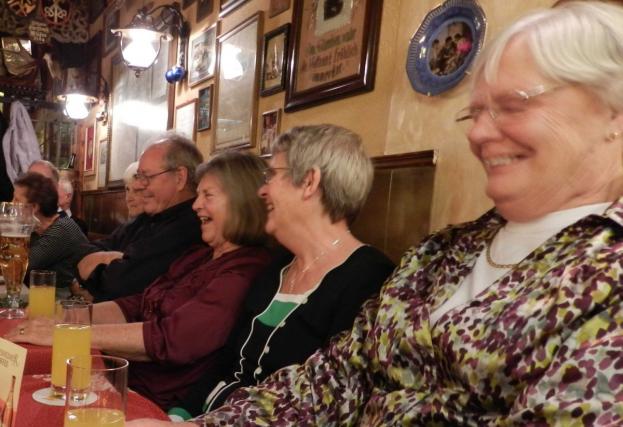 Val Power getting some special treatment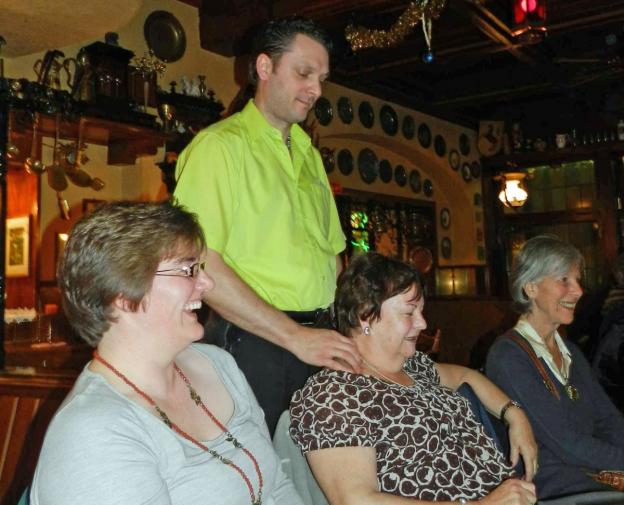 Max with his "Special" and Val enjoying a Rudesheim Coffee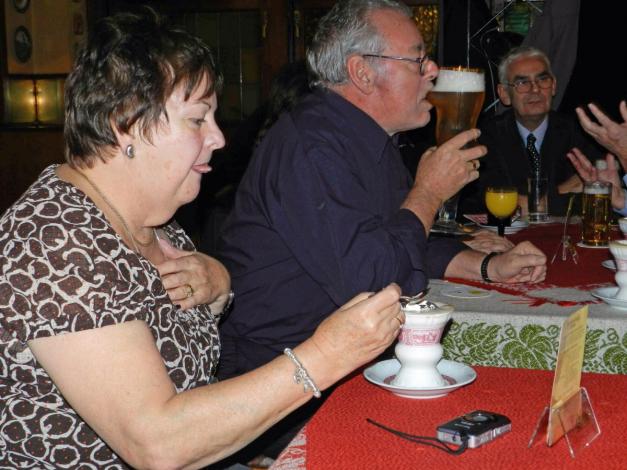 Max's Special Glass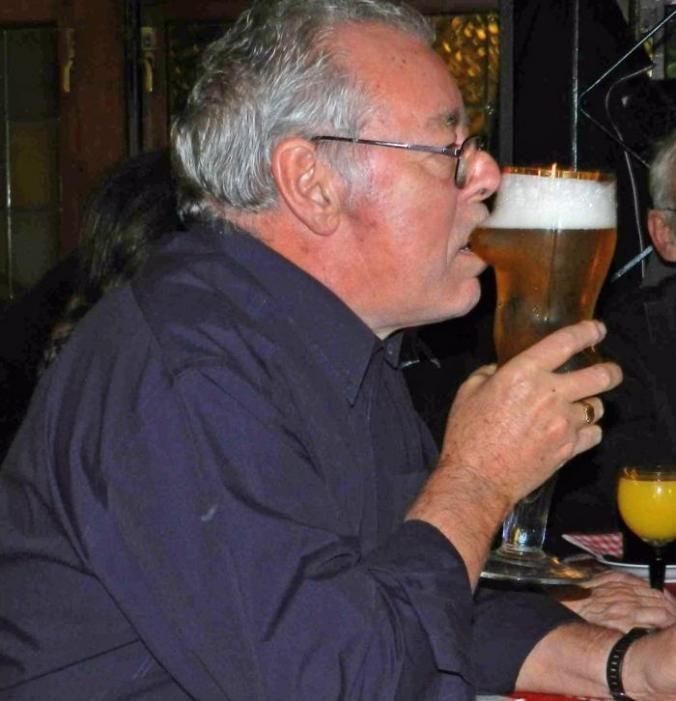 Coffee with the two Vals and Dave & Max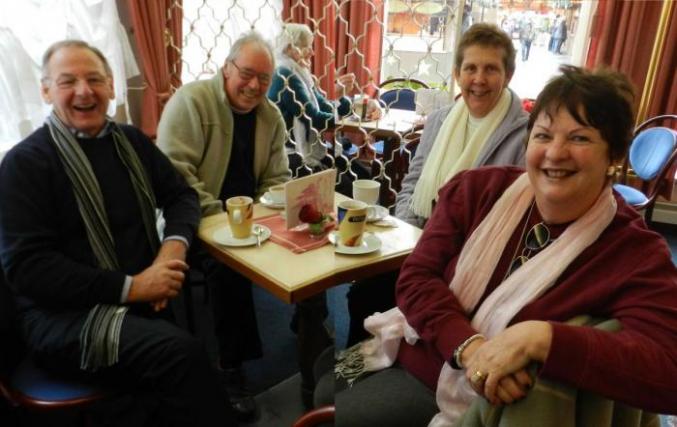 Santa and Joan Williams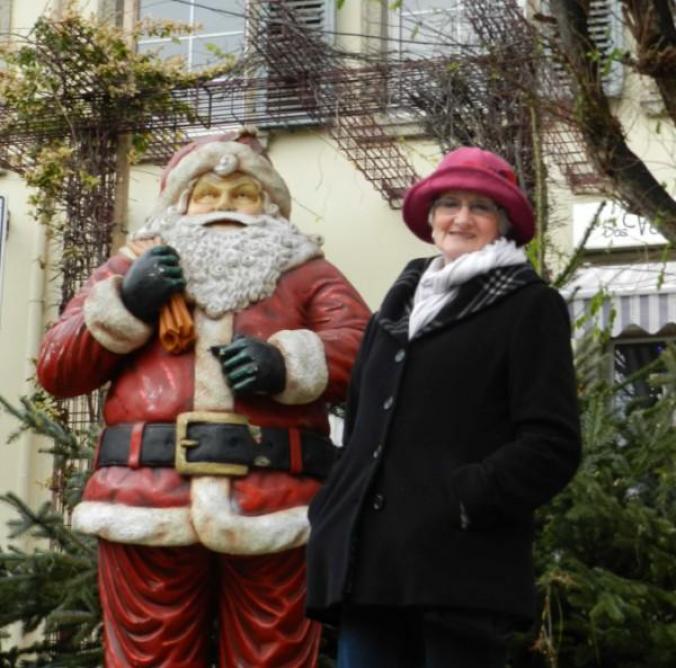 SNOW WHITE and the Several Dwarves. Produced by Dave Mayger October 2011
Snow White played by Lorna Grognet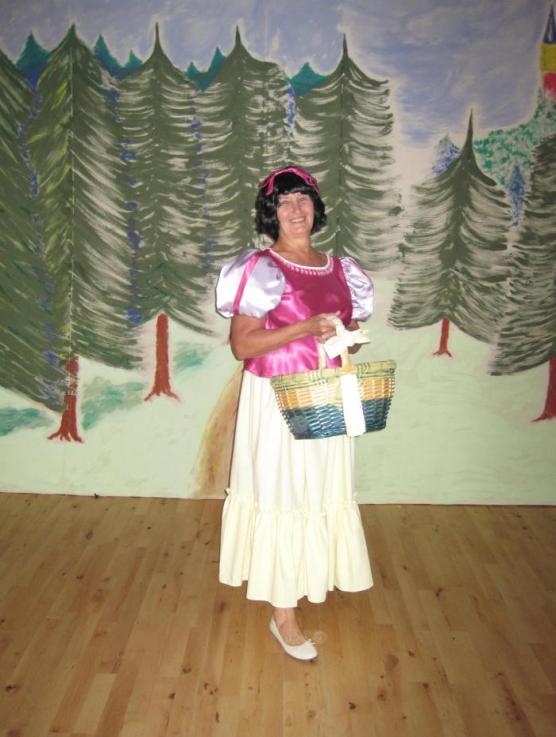 The WICKED Queen played by Maggie Barclay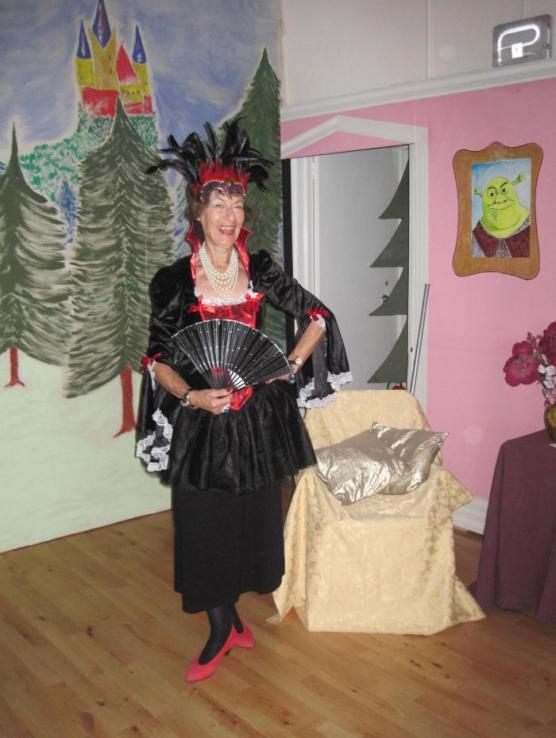 The Mirror played by Wendy Thorpe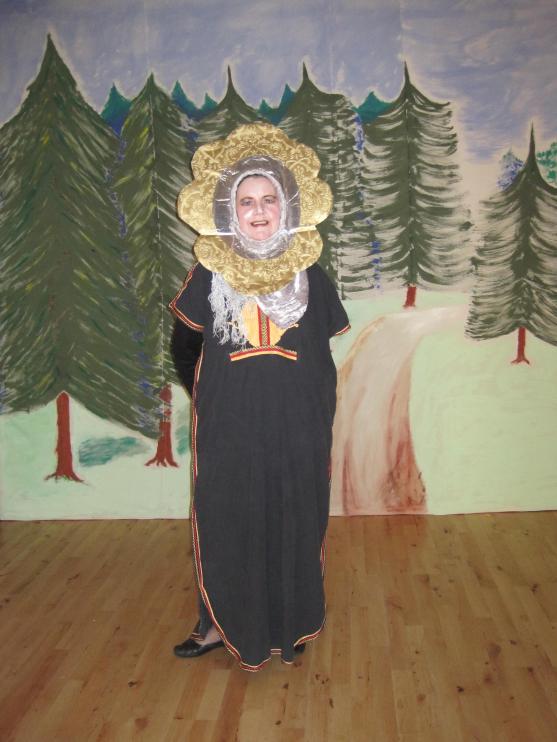 The Prince played by Val Power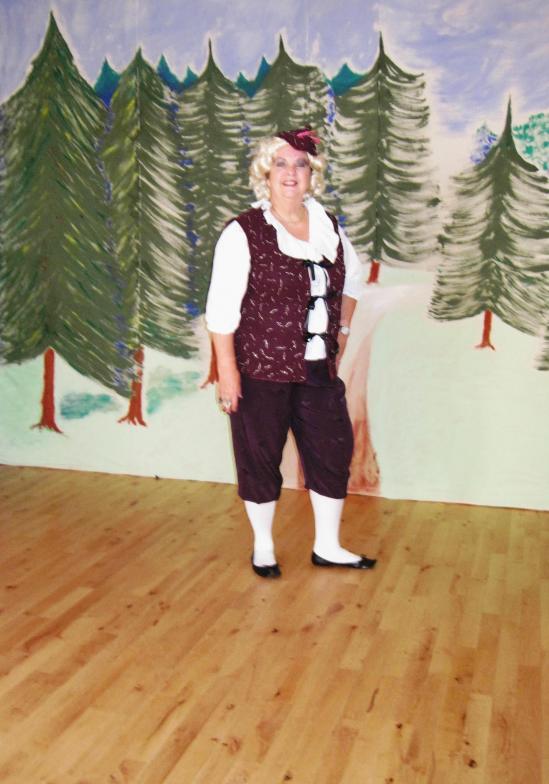 The King played by Ken Comber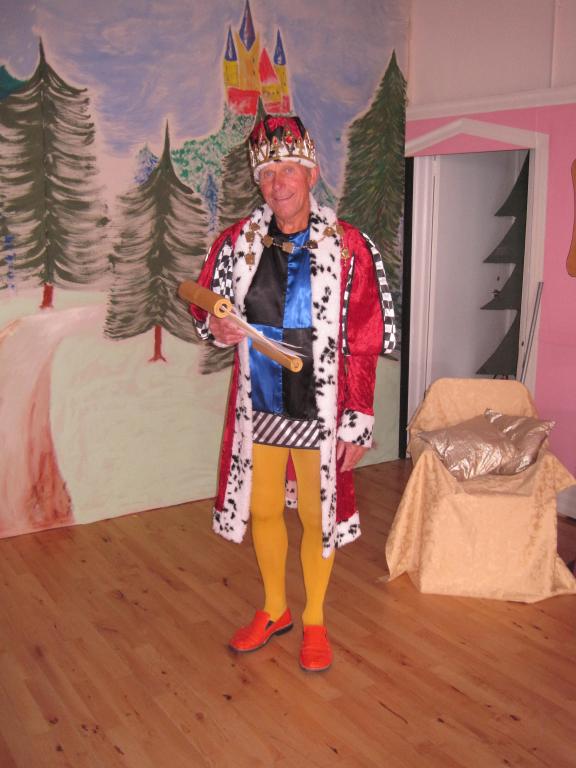 Nurse Sally played by Max Power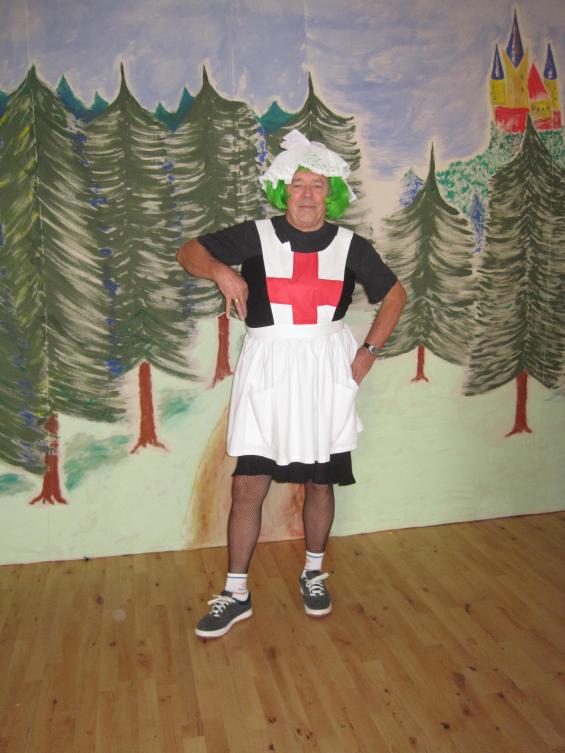 Muddles plaed by Dave Mayger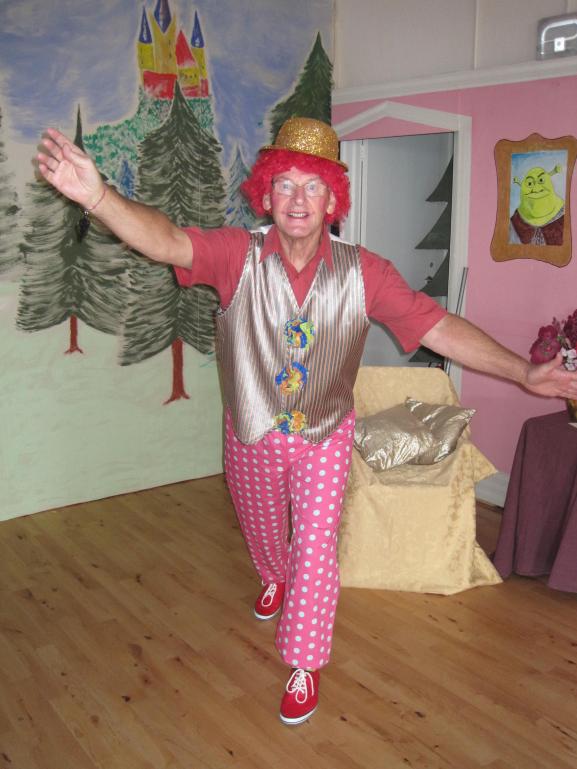 Three Dwarfs Sneezy by Val Mayger, Bashfull by Maureen Kenwright and Happy by Jackie Boyle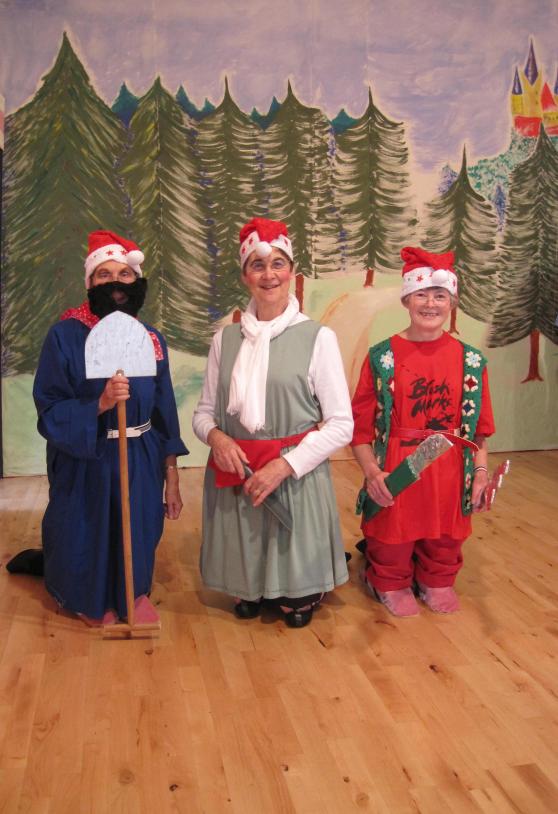 Leech and Sprain played by Maurice Gay and Peter Sargent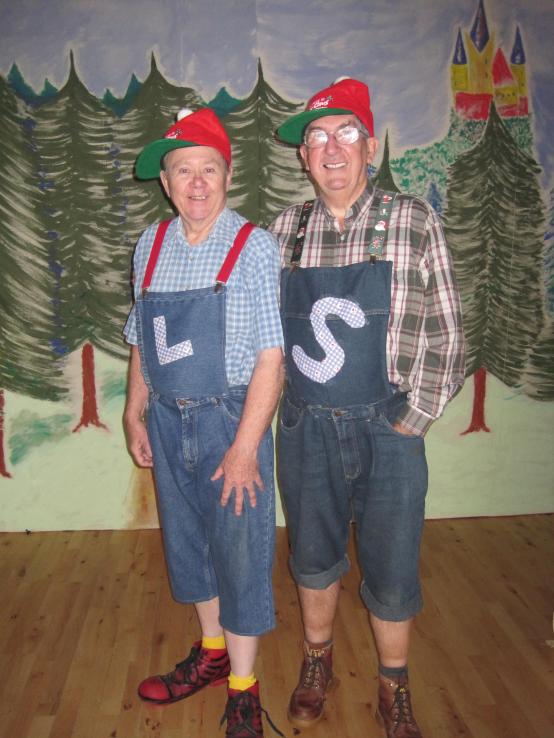 The BarmARA Eurostar travellers in front of the Eiffel Tower.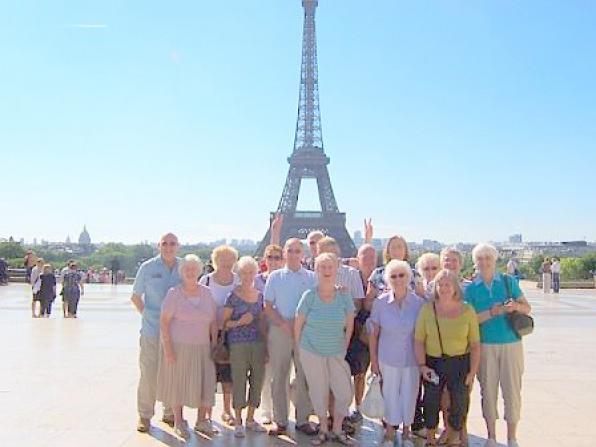 Holiday Snaps from Cricket St. Thomas. May 2011
"Pilgrims" at Wells Cathedral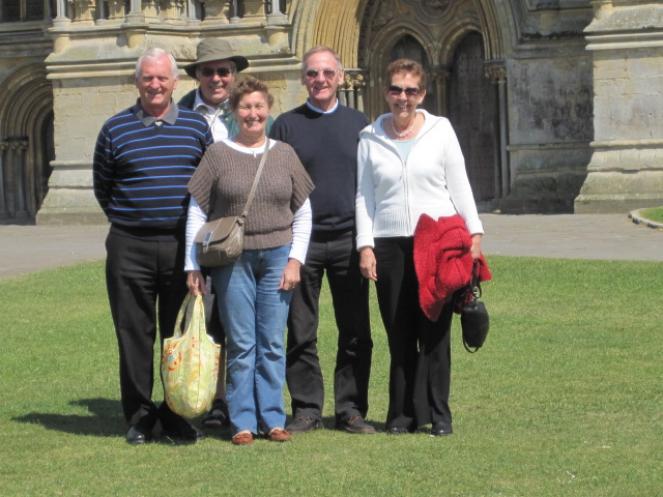 And there it was gone... Wendy's ex-Ice Cream pilfered by a seagull.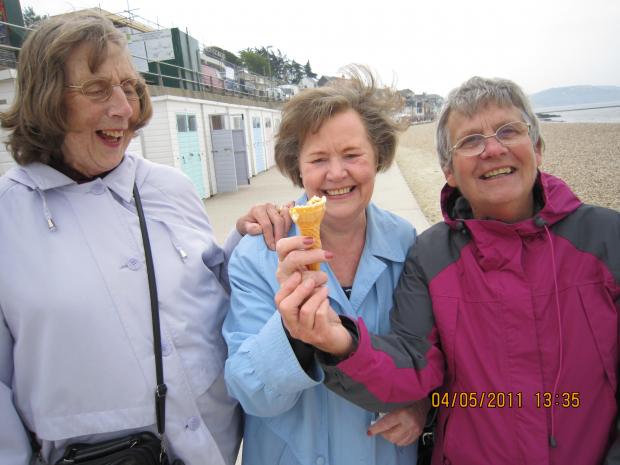 A very rowdy bunch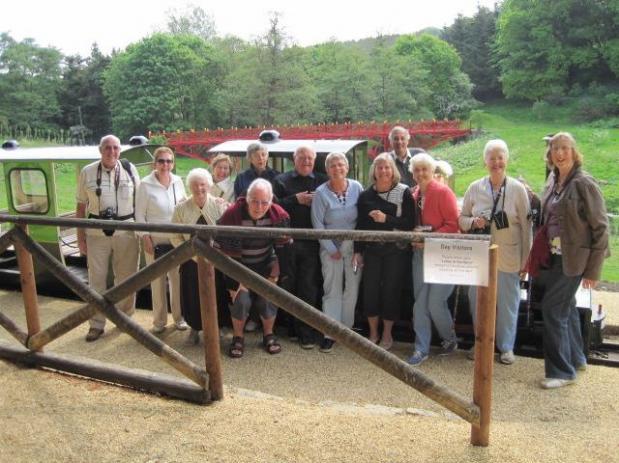 The three Mouseketeers?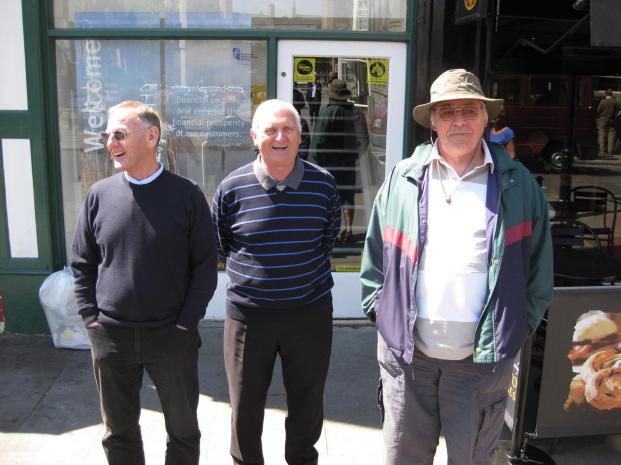 Who us?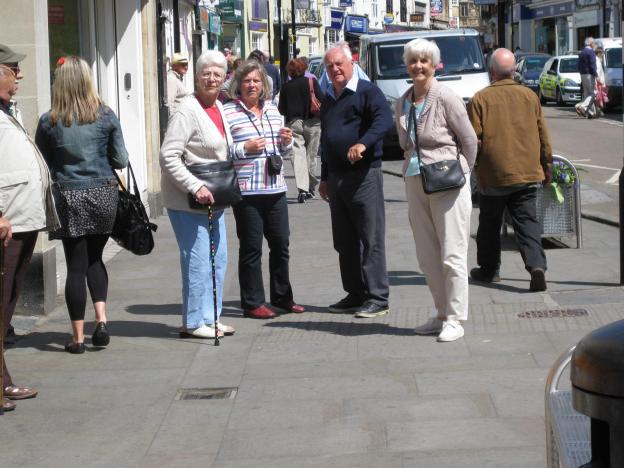 Waiting for the Pimms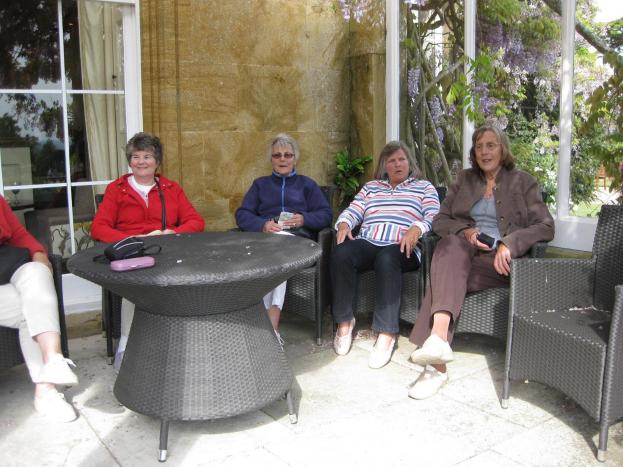 That was funny!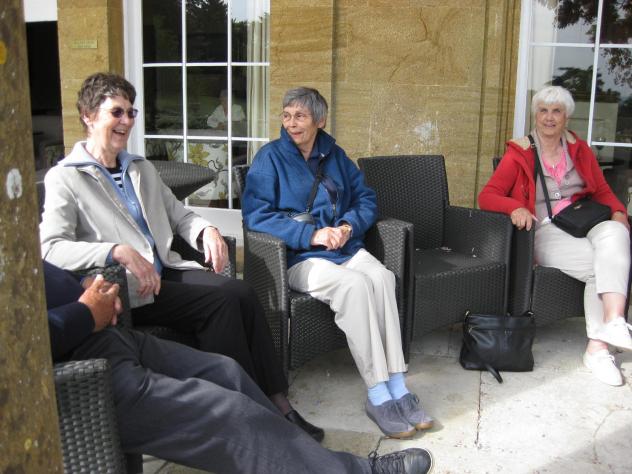 Empty plates and full glasses set up for the night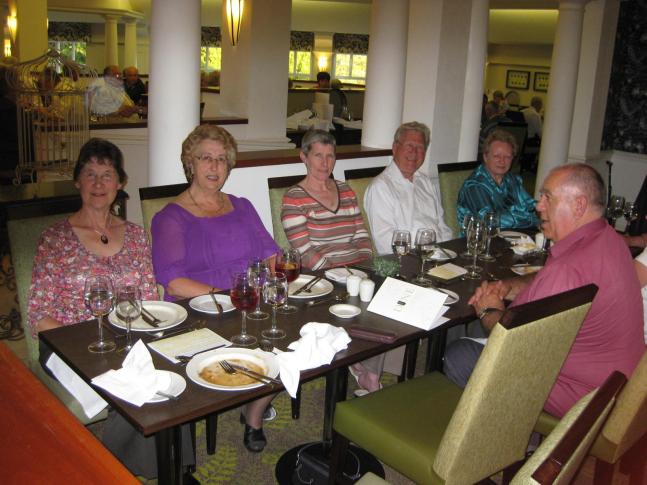 Smile when I say so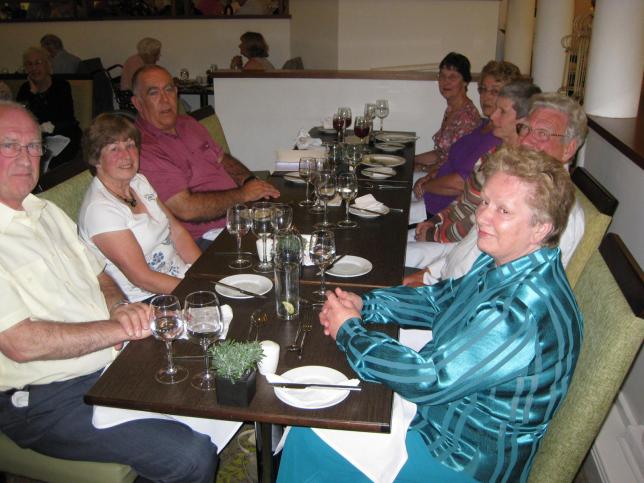 Hi Dorothy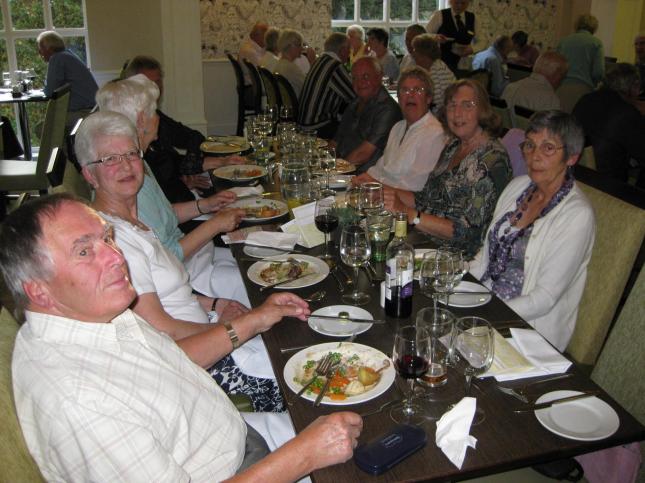 Is this the happy table?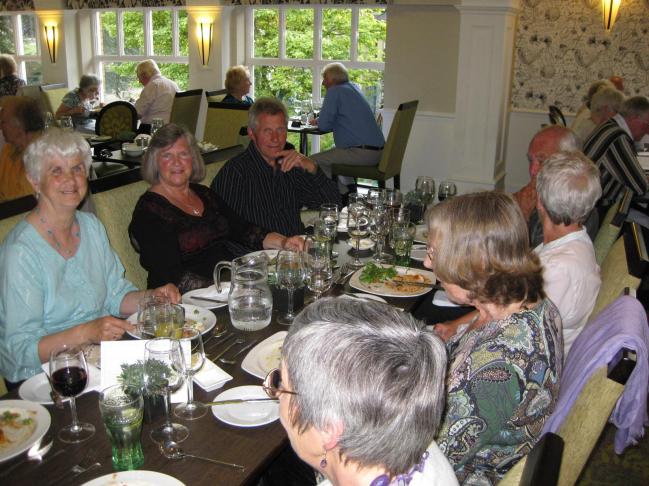 No its this one!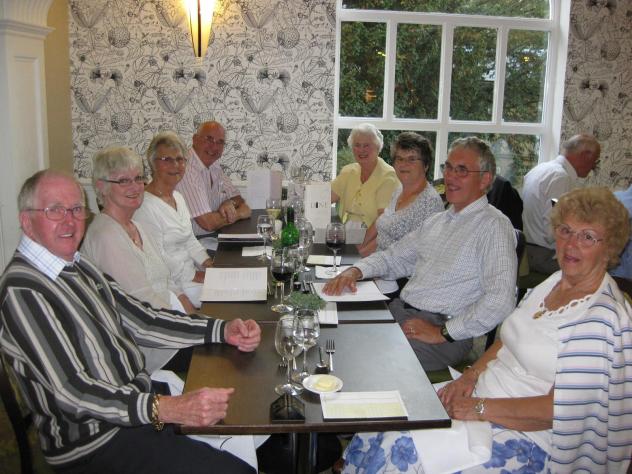 Reminds me of a song "Me and my girls"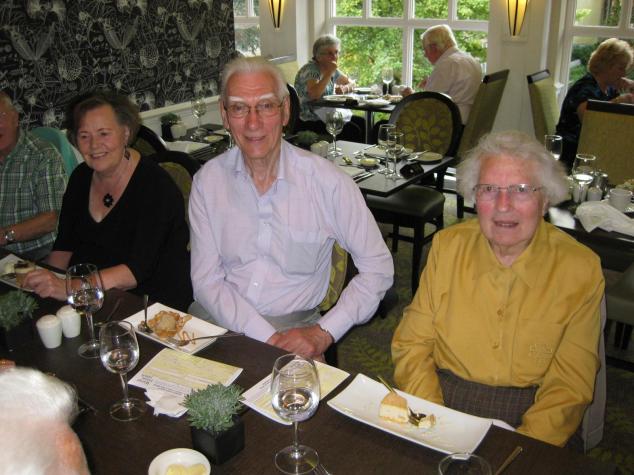 Can't we finish our pud first Mr. Bailey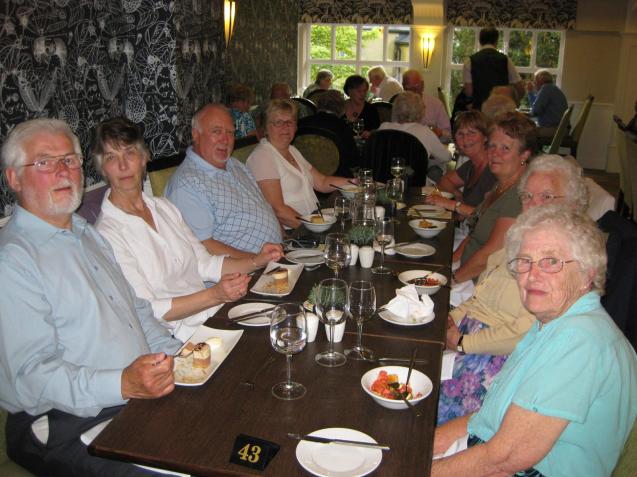 The Barn Dance at Fant Hall on Saturday 9th April 2011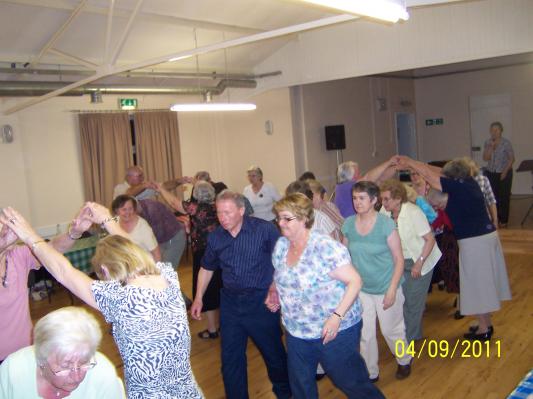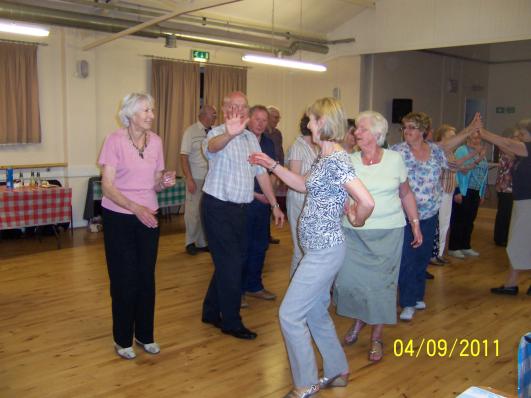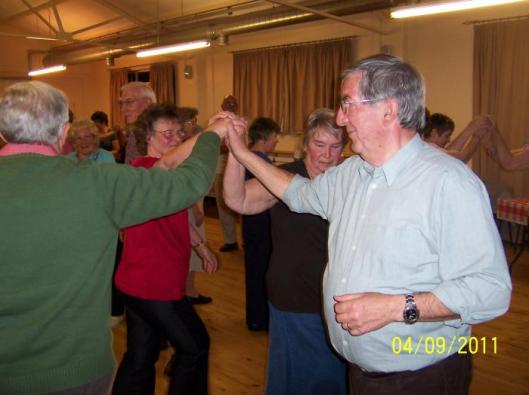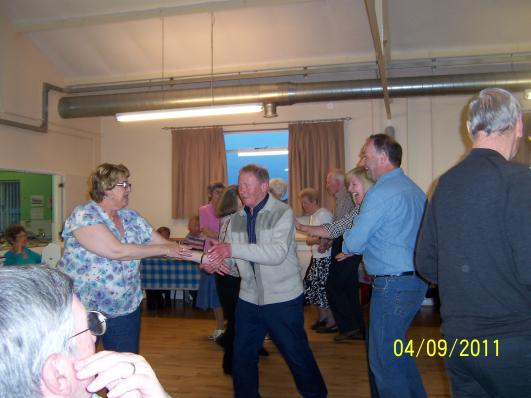 Petanque Session 1 at the Redstart Pub on 11th April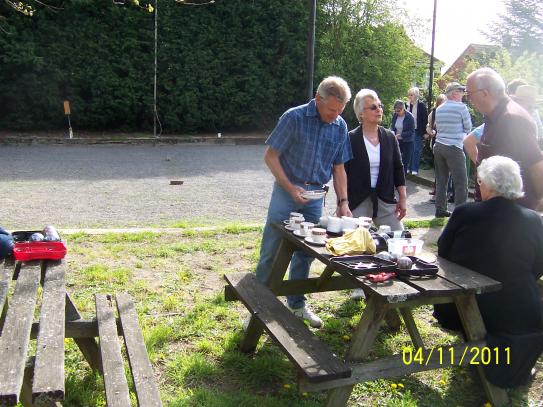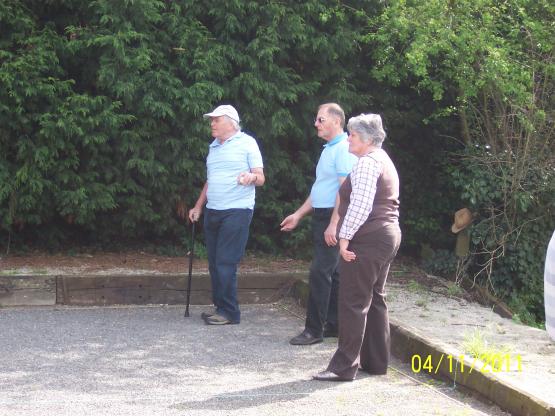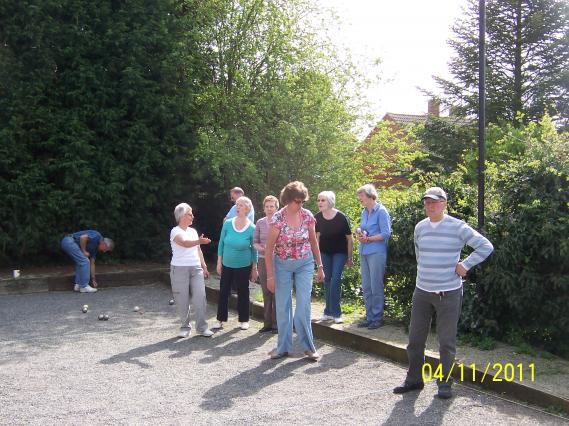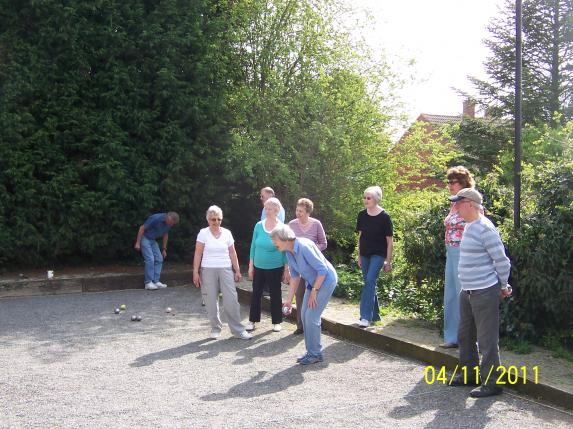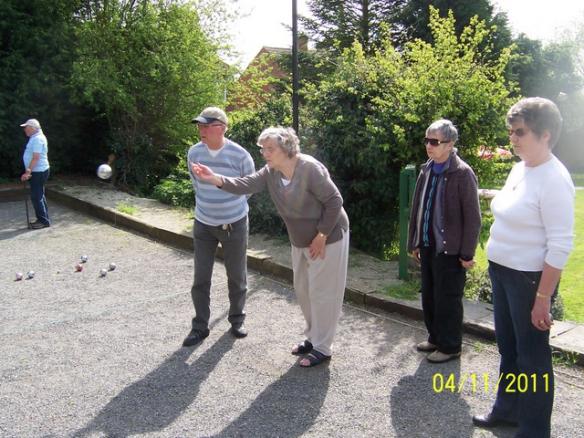 BARMARA SHOWTIME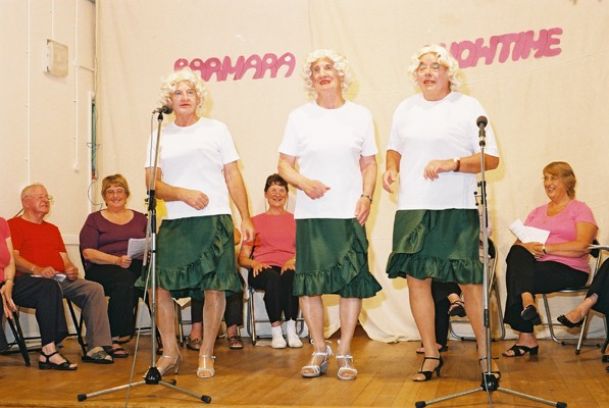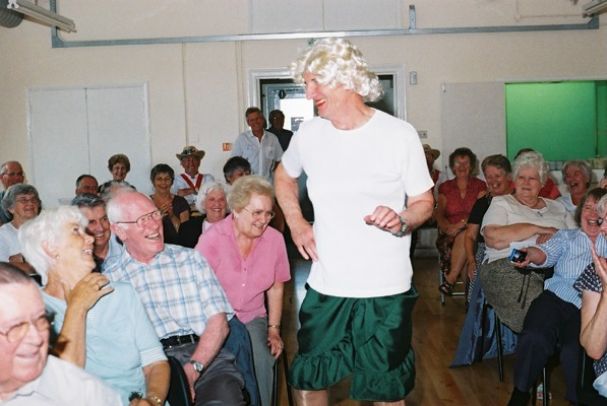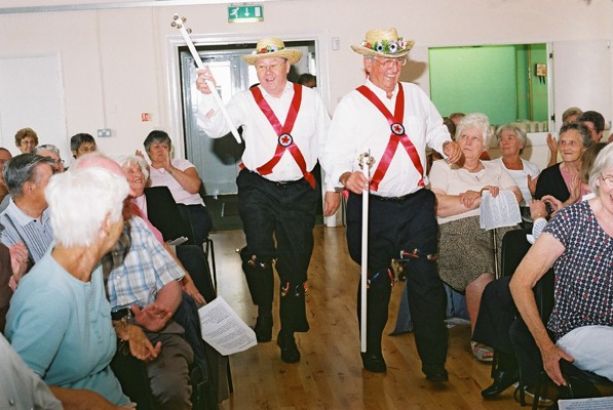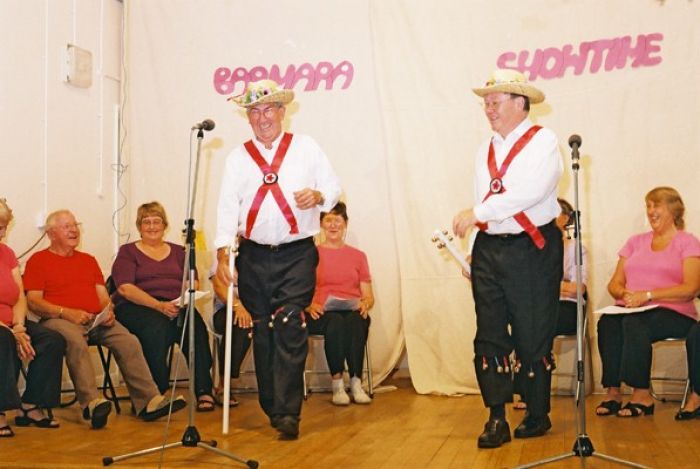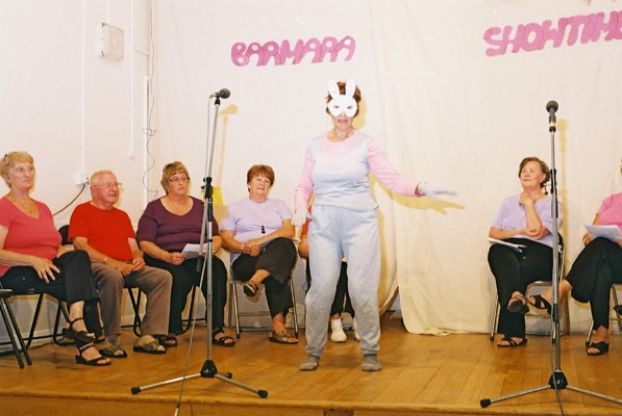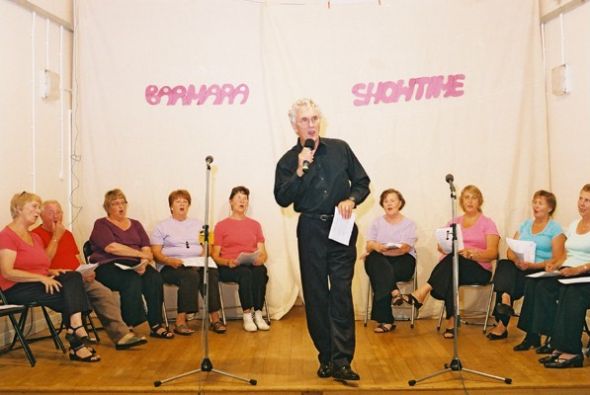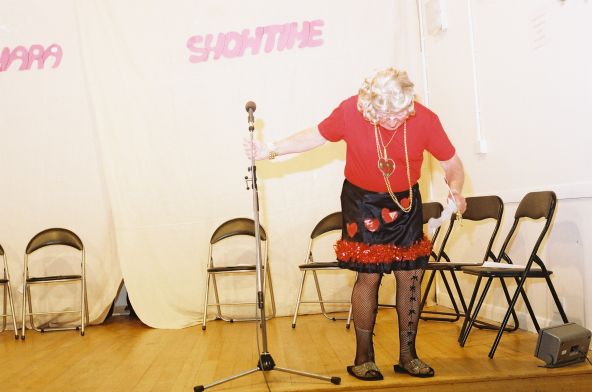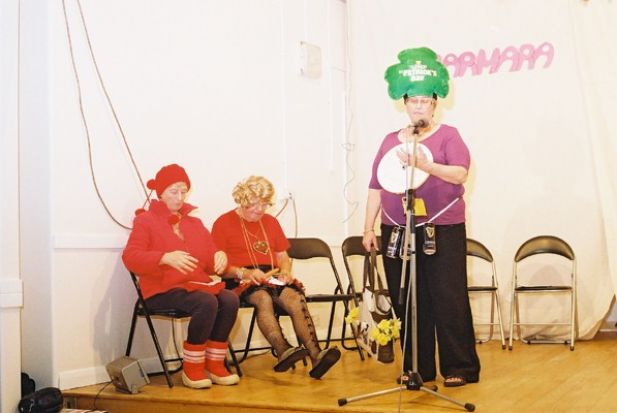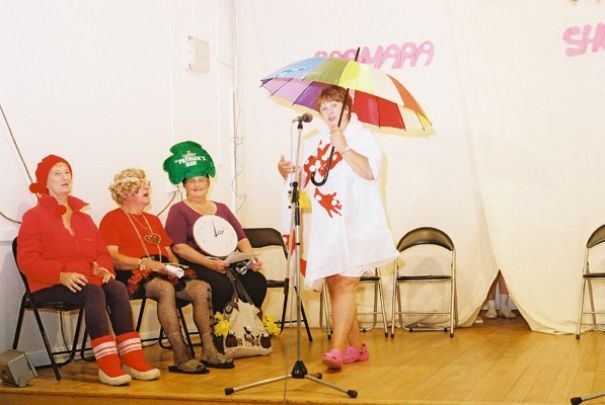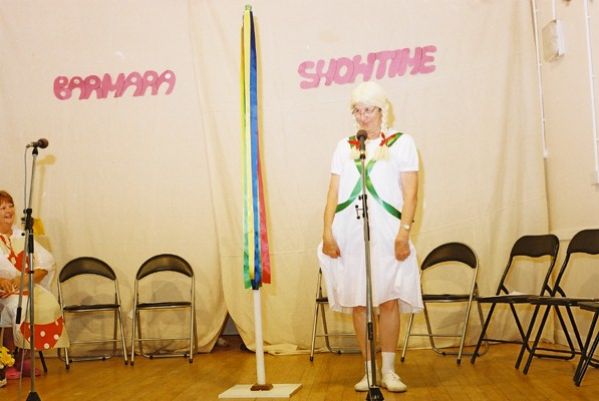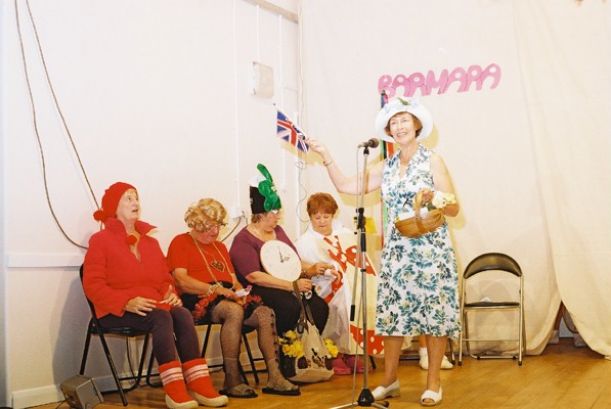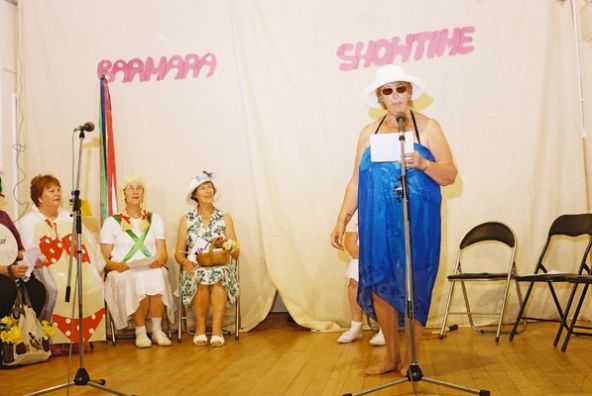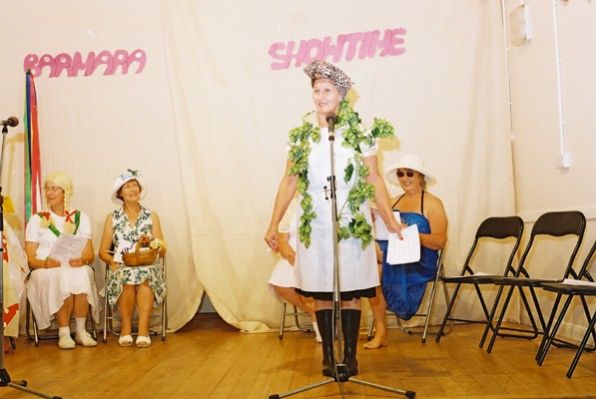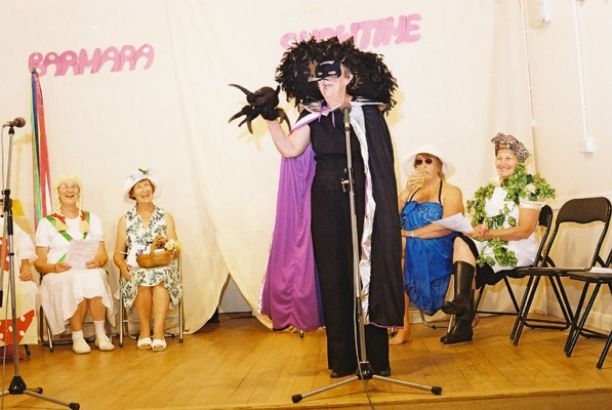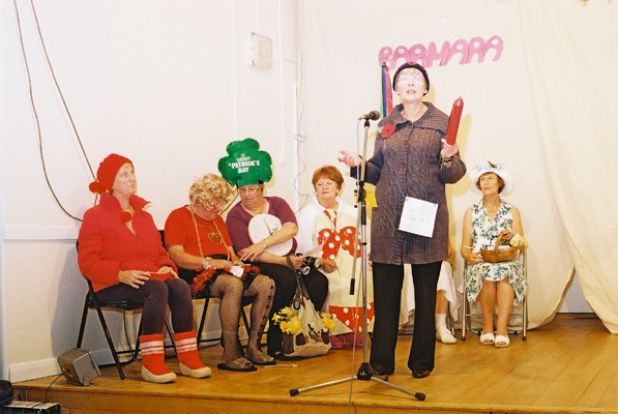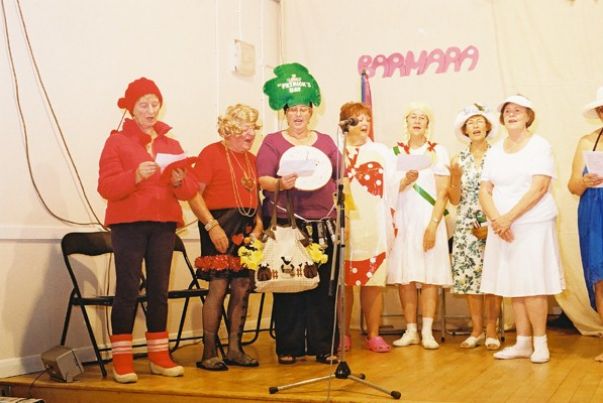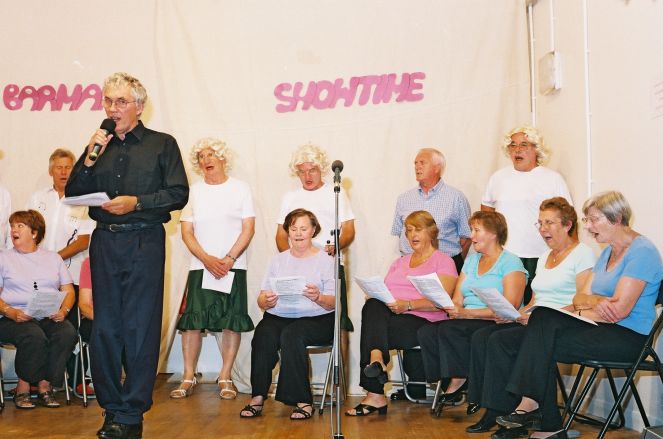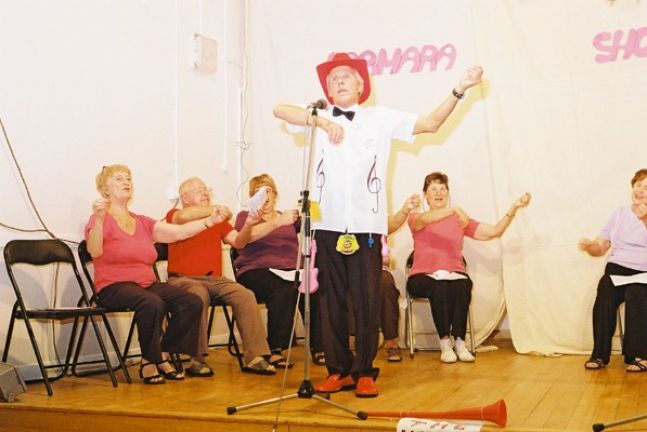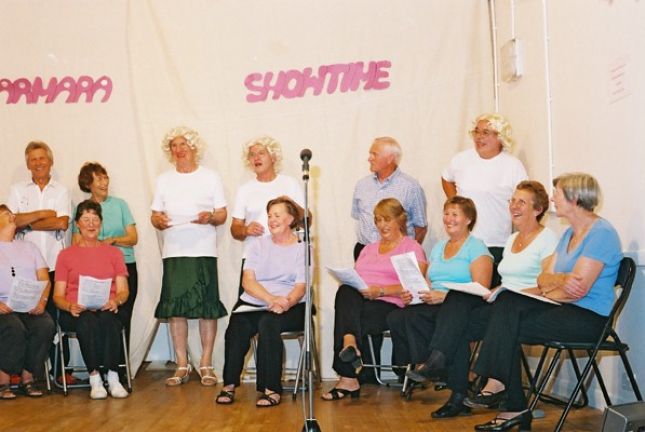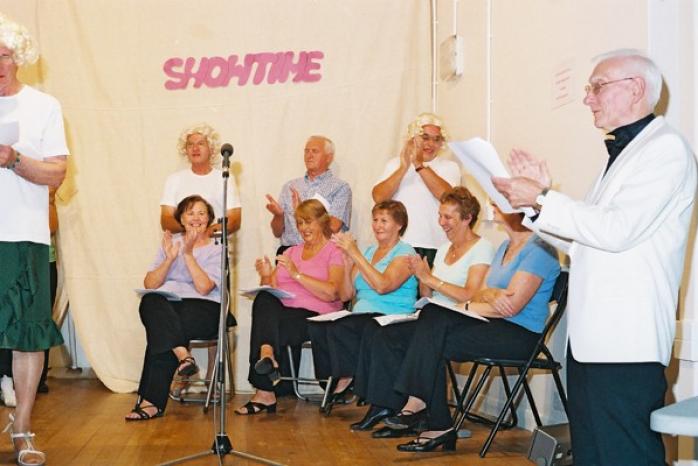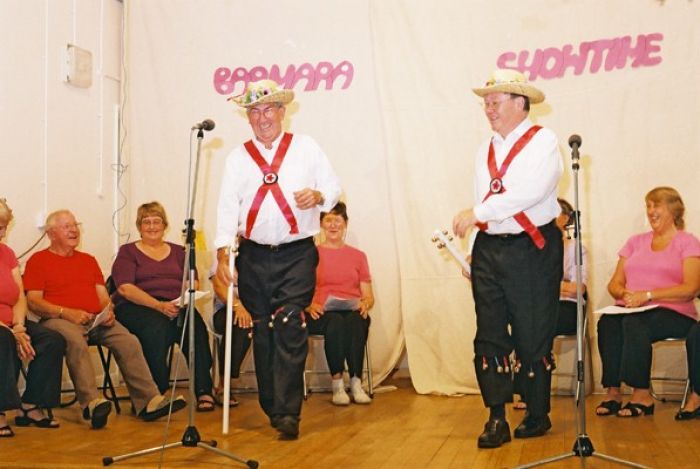 Mr Music Man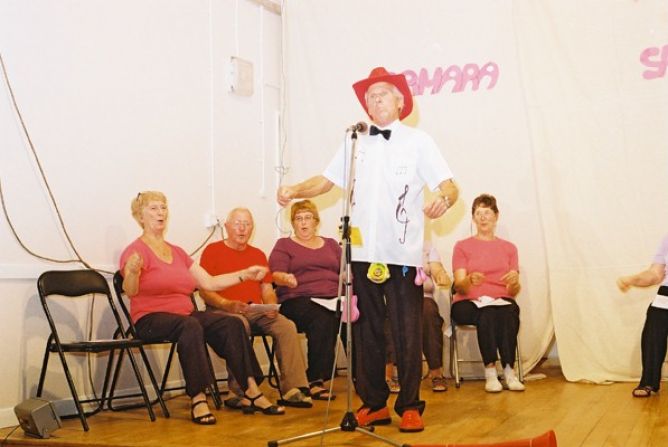 The Beverley Estate Sisters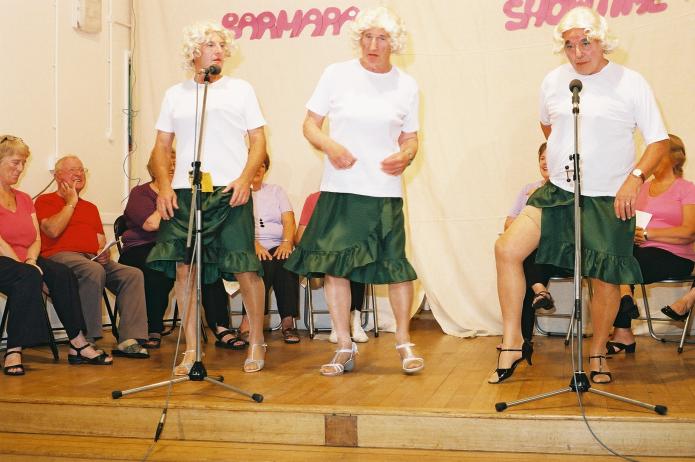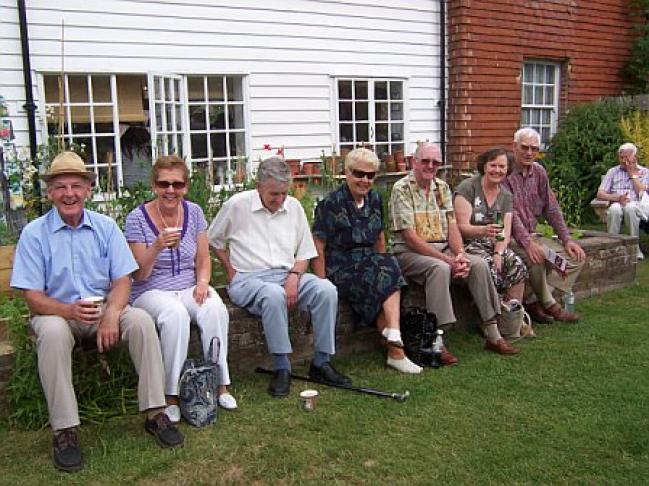 Tom Hart-Dyke telling BarmARA about his World Garden at Lullingstone Castle